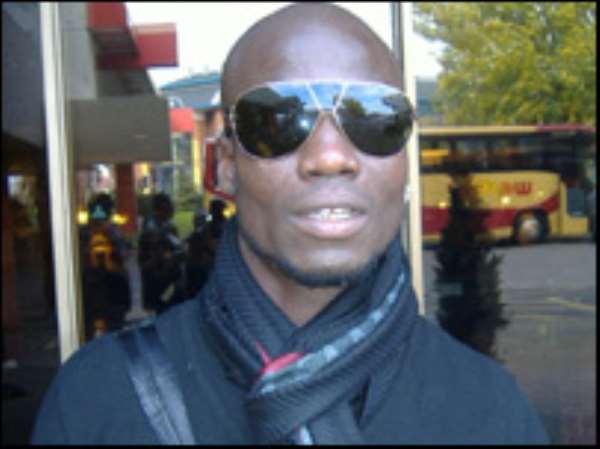 Appiah will not be available for Ghana Ghana captain Stephen Appiah is confident the Black Stars will beat Mali on Sunday to enhance their chances of reaching their second successive World Cup.
 
The 28-year-old, who has been excused from national team duties, has called his national team colleagues in Bamako to encourage them ahead of the crucial clash.
 
Appiah was left out of the squad because of a pressing family problem but after talking to his colleagues, the enforcer insists Ghana will be victorious.
 
"I have spoken to Michael (Essien) and some of the guys. They will definitely be giving it their best without a doubt and are going out there for the win," Appiah said on his personal website www.stepapp.com. http://www.stepapp.com/
 
"I understand the preparations have been good and the GFA and  m anagement team   are doing everything they can to ensure we secure all 3 points in Bamako.
 
"I will like to wish them the best of luck and like every Ghanaian I am prayingthat they do well.
 
"We should all support them because we all want to be in South Africa come 2010."
 
Appiah has received overwhelming public support for his unattached status despite criticism for a small minority of fans.
 
The Ghana captain is grateful for the support and insists he will never turn his back on his country.
 
"I am pleasantly surprised by the support I have received from the majority of Ghanaians" Appiah said.
 
"Those who know the real Stephen Appiah know that I will never turn   Ghana   down if called up unless there is a genuine reason like this one.
 
"I am thankful to the GFA and coaching team for understanding the situation and supporting me.
 
"All the rumours that I pulled out because of previous criticisms are untrue. Criticism is part of our sport and I have no issues with people expressing their opinions. It will not stop me from answering a   Black Stars   call - NEVER!
 
"The focus should not be about Appiah but the national team doing well and I will urge all Ghanaians to support the team tomorrow and in   Sudan   in a few weeks.
 
"Good luck and best wishes to the Black Stars. I am fully behind you all," Appiah concluded.