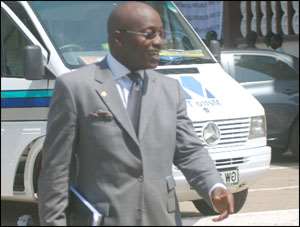 FRANK ADU Jnr., Chief Executive of CAL Bank Limited, has called on entrepreneurs and founders of businesses to open up to equity in order to expand their operations and create more employment.
He said although equity always provides the easiest source of capital and funding for expansion and the development of new products and business lines among others, most entrepreneurs prefer to borrow money at exorbitant rates.
Mr Adu Jnr was speaking at this year's Chartered Institute of Marketing Ghana (CIMG) annual marketing conference in Accra recently.
Referring to such businesses as being affected by the Keyman's Syndrome, he said they suffer direly and eventually collapse after the death of the founder.
He therefore said to help forestall such an occurrence, "management succession should not necessarily be influenced by family considerations, but by competence, passion, and the foresight to manage and grow the business as well as identify the right persons to do so".
Another factor which he said negatively affects companies is the lack of adequate planning and strategy formulation mostly pervasive among small businesses.
"The lack of planning would generally start from poor financial planning at the inception of the business because most businesses underestimate the initial set up costs, whilst some misapply funds."
He added that inappropriate financial mix, particularly debt equity ratio also inhibits growth, especially in the case where the company's debt is disproportionately higher than its equity.
"This is where the company literally works for the bank, because all the cash-flow generated will go to service the debt, leaving very little or nothing at all for growth," he underlined.
By Samuel Boadi