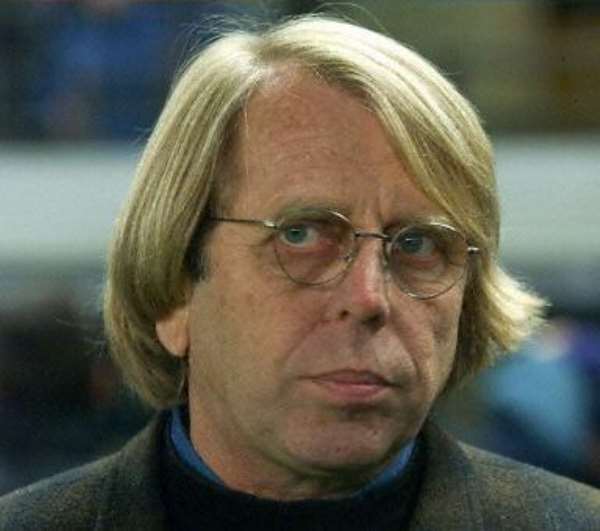 Black Stars coach Claude Le Roy will name a 40-man squad in the coming days for next year's African Cup of Nations.
The Frenchman wants to monitor the players in the squad before he unveils the identity of the 25 players
who will make the trip to the pre-tournament camping in Dubai in January.
The Black Stars coach says he has chosen to name the 40 players, which could include some home-based
players, so that they are aware that they are in his plans for the country's hosting of the Cup of Nations.
"I want to name this number of players so that they improve their performance in their leagues because
they are in the plans for the Cup of Nations," the Frenchman told Ghanasoccernet.com .
"I will also monitor the local leagues to see if there are some talents who could emerge from there too.
Even though the 40-man squad is expected to be named by next week, only 25 players will make the trip to
Dubai which starts on 2 January.
"It is the most difficult thing for a coach to say to player that they are not part of the final squad for a
tournament," Le Roy said.
"I don't want to compound the problems where there are too many players to be sent home from Dubai which can
even cause unrest in the squad.
"As we will be camping with only two weeks before the tournament, we need the necessary concentration and
peace of mind to ensure that we are in the right frame of mind to win the tournament.
Ghana will play in Group A of the tournament which starts on 20 January.
The Black Stars will face Guinea, Morocco and Namibia in the group stages.