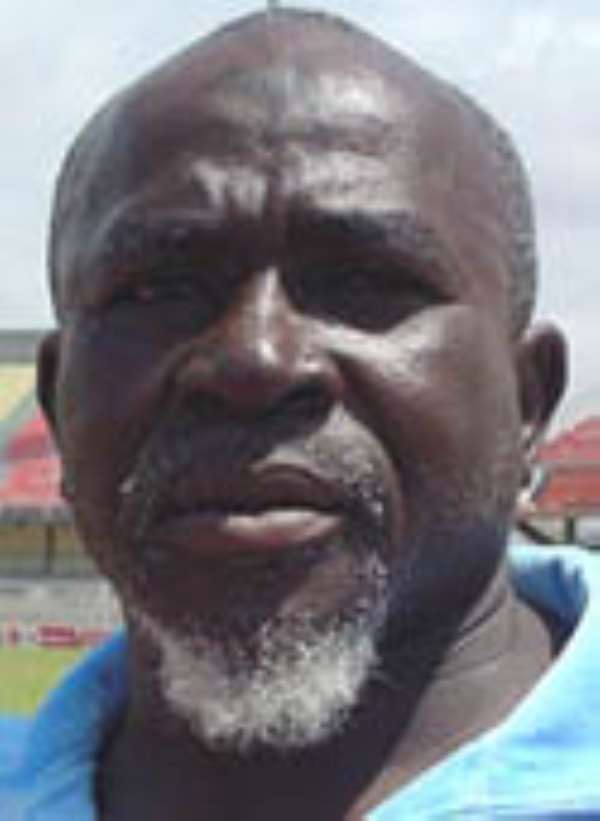 With the first round of the 2006/07 Onetouch Premier League having reached the penultimate stage, but with King Faisal finding themselves in an unfamiliar position, the management of the team is taking steps to strengthen the technical department of the club to turn its fortunes around.
The Chairman and Founder of the club, Alhaji Karim Gruzah yesterday told myghanafootball.com that barring any unforeseen event, an Italian coach will breeze into town on December 17, 2006 to take charge of the team.
Although Gruzah mentioned the nationality of the coach, he demurred revealing his identity, saying he was ready to take measures to ensure Faisal liberates itself from the shackles of relegation, where it currently finds itself.
King Faisal is a club that has in the last couple of years developed some consistency trappings that has ensured it has always found itself among the top four clubs on the league table in previous seasons.
But following the transfer of some of their most prized players to other clubs, and severing ties with coach Oti Akenten, the club has been a far cry from what it has been in the past.
While many believe the transfer of players Abubakar Yahuza, Eric Gawu and Patrick Antwi, who were key in Faisal's previous relative successes on he local scene have resulted in the team being vitiated, Gruzah believes the technical department headed by Karim Zito, deserves a second look
Gruzah stuttered confirming whether Zito will partner the Italian coach or will be given the official elbow. Myghanafootball.com will keep readers posted on this issues as it unfolds.