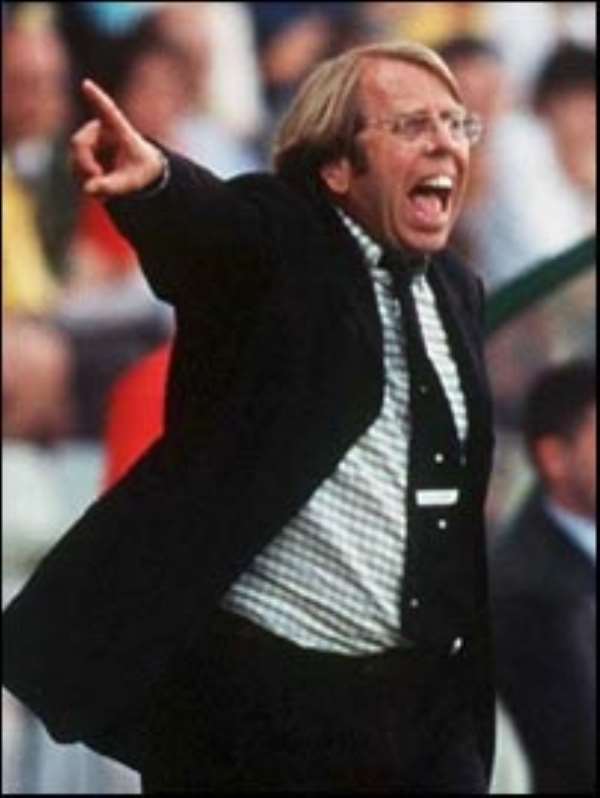 BLACK STARS' coach, Claude Le Roy, is set to beef up the technical bench of the Black Starlets as they cross swords with their Ivorian counterparts at the Sunyani Coronation Park this weekend.
The French coach is expected to offer some vital game-plans which would emphatically daze the Ivorian team that stunned the Starlets 3-1, a couple of weeks earlier in Abidjan.
The Ghana Football Association (GFA) has put in place measures to ensure the exit of the Ivorians so that the Ghanaians, coached by Bashiru Hayford, could sail through to the African Juvenile Championship slated for Togo, next year.
The U-17 championship in Togo would witness 8 teams competing for the three slots to the world championship.
The current Black Starlet squad has promised to rival the feats of the 1991 and 95 teams that won the world championship in the respective years.
However, the Ivorians seem to be standing between the Black Starlets and this dream. Whether the Ghanaians would surmount this obstacle or not, only time would tell.