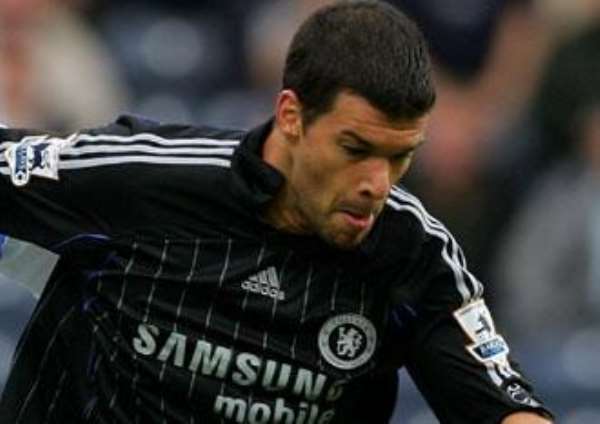 Ballack - can't afford to buy in London.
Michael Ballack says he can't afford a house in London, despite earning more than £6million a year at Chelsea.
The Germany skipper has moaned about property prices in the capital, despite the fact he's paid a whopping £130,000 a week by the Premiership champions.
Ballack moved to Stamford Bridge from Bayern Munich on the summer on a lucrative Bosman free transfer.
But according to The DS, he's told a German newspaper that his huge income still doesn't enable him to get his dream house.
He's believed to have initially set his heart on a six-bedroom home with a pool, either in the capital or near Chelsea's training ground in Cobham, Surrey.
But after being told it would cost him a cool £4million, he settled for renting instead.
He said: "London is extremely expensive. It's better to rent. My family and I have found a house in Wimbledon."
Ballack also complained about the number of speed cameras on British roads.
But he added: "Luckily I have found out where they all are near me."