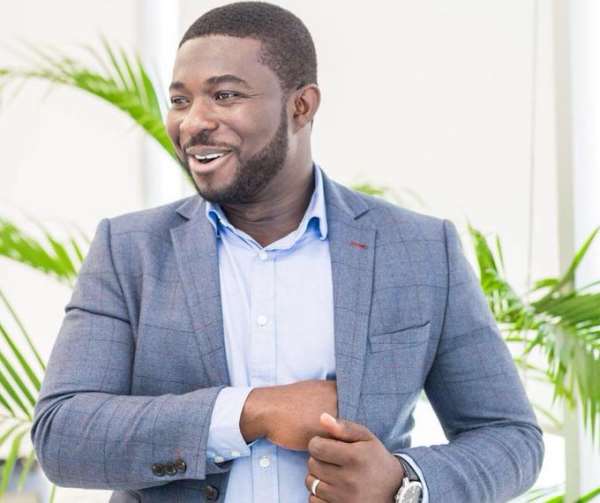 Nana Yaw Amponsah
Astute football administrator, Nana Yaw Amponsah is set to be named as the new Chief Executive Officer [CEO] of Asante Kotoko in the coming days.
The Phar Rangers president was on the verge of being named as the club new CEO following the exit of George Amoako last month.
The Mr Amoako led management was dissolved following the institution of the new Board of Directors by Manhyia Palace.
The Board held talks with Mr Amponsah over the vacant position and according to media reports, the Board was impressed with the delivery of the young enterprising football administrator.
At the meeting, Mr Amponsah made a presentation of a five-year development plan to the Board, led by Dr Kwame Kyei at a marathon meeting held at East Legon in Accra on Tuesday, June 23, 2020.
However, his immanent appointment was called off by Manhyia Palace due to internal decision by the Board of Directors.
An interim five management members was hurriedly put together by the Board of Directors to run the affairs of the club.
The interim management team is headed by Mr Joseph Yaw Adu, a retired Sports director at the Kwame Nkrumah University of Science and Technology, Kofi Abban, Evelyn Nsiah Asare, Martin Brobbey and Lawyer Kwamina Mensah.
But the interim management according to reports have communicated to the Board of the club they need a new CEO immediately to run the club.
The management further said they do not intend to stay in office for long. And with Nana Yaw Amponsah who is known in Ghana football for his strategic and development prowess, the Ghana Premier League is set to name him as the new Chief Executive Officer of the club.
"It is Nana Yaw Amponsah whom the Board have settled on. His appointment will be confirmed in the coming," a close source to the Board said.
Modernghana.com understands that Nana Yaw Amponsah will be given a five-year deal as CEO of the club.
Mr Amponsah was among the candidates who contested for the presidency of the Ghana Football Association (GFA) at the last elections held in Accra on October 25, 2019.
Below is the Five Year Development Plan and Projections Nana Yaw Amponsah presented to the for Asante Kotoko Board of Directors.
Put in place a well-structured technical staff and management team
Develop two extra training pitches (one natural and the one artificial)
Acquire the appropriate equipment for proper training and development
Recruit the best maximum 25 talents under the age of 21 at the best cost possible and maintain continuous development.
Participate in the CAF Champions League and Confederation Cup and reach the group stage at least twice and win it at least once.
Purchase a modern multipurpose team bus.
Embark on a European/American/ Asian Training Tour each year
Should have at least 3-5 players to have played for Ghana U17 National Team
Should have at least 3-5 players to have played for Ghana U20 National Team
Should have 2-3 players in the Ghana Olympic Team
Should have at least 3-5 players to have played for the Black Stars A
Should have 10-15 players to have played for the Black Stars B
Should have at least 5 talents playing in European Top Clubs Youth Teams
Should have at least 5 players playing European League Top Teams
Should have at least 5 players playing in Non-European Leagues Top First Teams
To become self-sustainable and run effectively without further director investments
To own an academy complex
To own a befitting museum
To have ultra-modern orthopedic Clinic