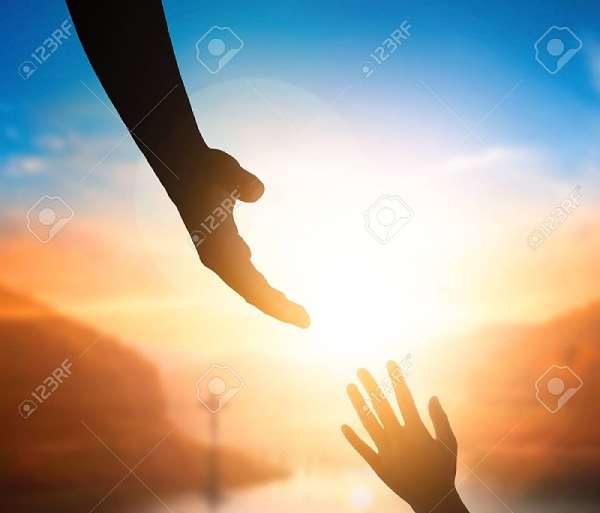 There will be racial diversity in heaven. Therefore, all of us should learn to live in peace with all people of the world. Otherwise, some people are going to be eternally miserable in heaven if they were to take their prejudices there.
The Book of Revelation is one of the least read portions of the New Testament. Many are afraid to read it because of its complex images, prophetic messages, and description of the end time. The good news is that in the end, God wins over Satan. This article examines one scene of the Revelation of Jesus Christ based on the passage below.
Revelation 7:9 NIV states, "After this I looked and there before me was a great multitude that no one could count, from every nation, tribe, people and language, standing before the throne and in front of the Lamb. They were wearing white robes and were holding palm branches in their hands." (Emphasis mine).
This is a perfect picture of great racial diversity in heaven. In this beautiful, heavenly picture, we find a great multitude made up of every nation, every tribe, every people, and every language. They were standing before the Lamb, our Lord Jesus Christ, in their white robes and holding palm branches. You can help make heaven a diverse community because diversity in heaven begins on earth. Let it begin with you.
In the Bible verses that follow, the great multitude cried out in a loud voice in praise that salvation belongs to our God who sits on the throne, and to the Lamb. As those who came out of the great tribulation and who had washed their robes and made them white in the blood of the Lamb, they were before the throne of God serving Him day and night in the temple (see Revelation 7:10-15). This is reminiscence of Jesus' triumphal entry into Jerusalem when the great crowd took palm branches and shouted "Hosanna." and "Blessed is he who comes in the name of the Lord" (John 12:12-13).
Note how the great multitude praised, worshipped, and served God and the Lamb together without any discrimination. Race, nationality, tribe, language and others did not matter. What mattered was that they had come out of the great tribulation and washed their robes in the blood of Jesus. Note also the fact that salvation belongs to our God, the creator, and the Lamb, our Lord and Savior Jesus Christ. We come before God through Christ, the mediator and savior. No other person, prophet or otherwise, dead or alive, can save anyone.
It is not surprising that the great multitude of people were wearing the same type of cloth - white robes. It is consistent with what the Apostle Paul said that, "for all of you who were baptized into Christ have clothed yourselves with Christ. There is neither Jew nor Greek, slave nor free, male or female, for you are all one in Christ Jesus." (Galatians 3:27-28).
There is not only diversity in heaven, but also equality - among Jews, Greeks, slaves, free persons, males and females. How nauseating and uncomfortable things might be for the racists, nationalists, tribalists, imperialists, bigots and all those with superiority complex who may have to endure this bond of oneness and unity of purpose for eternity in heaven! Or, consider how awkward things might be in heaven having to praise, worship, and serve God together with the same people you hated or against whom you unfairly discriminated based on their race, nationality, tribe, language or gender? Even worse, can you imagine spending eternity in hell with those you hated or discriminated against on this earth?
If we are Christians, our remaining life on earth gives us an opportunity to prepare for heaven. That should include learning to live peaceably and comfortably on this earth with all those with whom we hope to spend eternity in heaven. For starters, let's put away racism, nationalism, tribalism, imperialism, bigotry, divisiveness, and all forms of unnecessary discrimination. We did not learn them from Jesus. Let's embrace diversity and learn to appreciate all of God's creations. We should show love and make friends freely with people of other races, nations or tribes. It is for our own good. Otherwise, we may be very miserable in heaven surrounded by multitudes from other races, nations, and tribes that we did not like on earth.
Our superiority complex, whether based on race, nationality, tribe, language, gender, family, wealth, position, status, or a combination of them, may fade away at the end of this age. Our reasons for discrimination may be sheer wickedness due to hatred for other races, nations, tribes or gender; or a desire to win at all costs for our particular group. Regardless of our motivations, our bad behaviors or actions may be inexcusable when Jesus, the King of kings, appears in all his glory and majesty.
It is not too late to change. Here is an excellent example for you. Peter was a faithful apostle and the rock upon which Jesus promised to build his Church (Matthew 16:18). Peter was also a devout Jew with superiority complex. He changed, however, when God showed him a vision concerning a Gentile called Cornelius, and Peter said in Cornelius' house that, "You are well aware that it is against our law for a Jew to associate with a Gentile or visit him. But God has shown me that I should not call any man impure or unclean." (Acts 10: 28 NIV). He added that, "I now realize how true it is that God does not show favoritism but accepts men from every nation who fear him and do what is right." (Acts 10:34-35 NIV).
Change does not come easily. It was not easy, even for Peter who witnessed Jesus, a fellow Jew, interact with Gentiles (for example, healing a Canaanite woman's daughter (Matthew 15:21-28); healing Roman Centurion's servant (Matthew 8:5-13); and talking to the Samaritan woman at the well (John: 4:1-26). In addition, in the Great Commission, Jesus charged Peter and all the disciples that, "All authority in heaven and on earth has been given to me. Therefore go and make disciples of all nations, baptizing them in the name of the Father and of the Son and of the Holy Spirit …." (Matthew 28:18-19 NIV). One cannot "make disciples of all nations" without respecting the diversity among people of all nations. Yet, it took a vision to change Peter's superiority complex. All of us should re-examine our prejudices. We can change by God's grace.
An interesting, closing note. Jesus said that in his Father's house are many rooms and that he was going to prepare a place for his followers and come back to take them there (John 14:1-3 NIV). In heaven, unlike on earth, one cannot disobey God's instructions. There is total obedience to God. Just out of curiosity, if you do not change, what if you are assigned a roommate or housemate in heaven who is a person from another race, nation or tribe that you hated on earth? Practice makes perfect. Therefore, let us learn and practice love, equality, and respect for all people, especially those with whom we hope to spend eternity in heaven. That is the Jesus Way.
Prayer is the key. May God grant us the grace to seek Him daily through our prayers.
Dr. Daniel Gyebi, Attorney-at-Law, Texas, U.S.A., and Founder, PrayerHouse Ministry, Kumasi, Ghana.
PrayerHouse Ministry is dedicated to providing a quiet facility for Christians to pray individually by themselves without any intermediary priest, pastor or any other person. This is a free service. No money is demanded or accepted. One facility is located at Kyerekrom / Fumesua, near Building and Road Research Institute Offices, one mile off the Kumasi-Accra Road and next to a house called Grace Castle. If you are interested, please contact Agnes at 054-7498653. Another is located at Kantinkyiren, at the junction of Kantinkyiren and Konkori, off the Kumasi-Obuasi Road, branching left at Trede junction. Contact Kwadwo at 020-8768461 / 0246-989413.