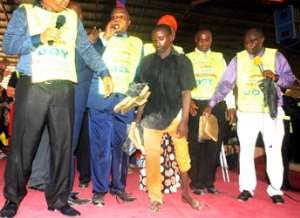 Many Christians begin to lose their faith and hope in God when they encounter troubles, such as sickness, failure, pain etc. They run from church to church and pastor to pastor expecting instant healings and other miracles. If they do not get exactly what they want, they think God has abandoned them, or the pastor is not anointed or powerful enough, or they have done something wrong. Then, they consult shrines, fetish priests, and other unchristian sources and methods.
They forget that Jesus Christ warned his followers to expect trouble in this world, but that he has given us his peace and he has overcome the world (See John 16:33). Using the examples of Trophimus and others, this article shows that God handles each person's sickness or trouble in His own way.
No one wants to be sick or ill. Sickness or illness brings hardships, pains, and deaths. Sickness also brings loneliness as it limits our ability to participate with others in performing our routine or normal activities. That is why we should do all we can to stay strong and healthy and avoid things that may contribute to sickness, including sin.
Also, in general many people do not want to be left behind. We want to be included rather than excluded. We want to be where the action is or among the group that is causing the action to happen. Unfortunately, every once in a while, someone is left behind against his or her wish. A common occurrence is when we miss the bus, train, or airplane due to circumstances beyond our control. Sometimes, we are left behind or excluded from important activities because we are not part of the "in crowd." Other times, we are left behind due to health reasons, as it happened to Trophimus.
In sickness and in health, the work of God must go on. And so the Apostle Paul left Trophimus behind in Miletus at a time when Trophimus was sick (see 2 Timothy 4:20). Trophimus is not a popular household name in our part of the world, but he was one of our Christian brothers in the early days of the Church. He was Paul's travel companion during part of his third missionary journey (see Acts 20: 4 and Acts 21:29). He was important enough to Paul and the early Church for Paul to have specifically mentioned his name in his second letter to Timothy.
Why did Paul think it necessary to point out that Trophimus was sick? Perhaps, Paul was supposed to go on a missionary journey with him and so he needed to explain to Timothy and the Church why Trophimus was not with him. Or, it could be Paul's way of calling on Timothy and the Church to join in prayers for the healing of Trophimus. The appeal to the Christian community for prayers would be consistent with our Christian belief that it is the Almighty God who heals us ("Jehovah Rapha"), and that by the wounds or stripes of His Son Jesus Christ we are healed (see Exodus 15:26; and 1 Peter 2:24).
In any case, it is reasonable to assume that Paul and the other Christians (including Trophimus himself) had prayed for Trophimus, but he had not been healed. Paul, the great miracle worker who healed many sick people (see, for example, Acts 14:8-10; Acts 28:7-9), and raised the dead (Acts 20:7-12)), left behind his Christian co-worker who was sick. Paul healed people who were not of direct or immediate help to his ministry, but did not or could not heal his co-worker with whom he was about to embark on a mission.
The Bible does not provide the reason why Trophimus was not healed which prevented him from accompanying Paul on the mission. However, the Bible points out that the last time Trophimus was with Paul in Jerusalem, riot broke out because some Jews accused Paul of defiling the temple by assuming that he had brought Trophimus the Ephesian (a Gentile) to the temple. They seized Paul and wanted to kill him (see Acts 21:27-36). Could it be that the non-healing of Trophimus at that time was the way God used to prevent him from accompanying Paul in order to avoid the wrath of the people against Paul and him?
At some point in his ministry, Paul himself said he had a thorn in his flesh which would not go away. He pleaded with God three times but God told him His grace was sufficient for him and that His power was made perfect in weakness (see 2 Corinthians 12:7-10). Compare that to when Jesus prayed three times at Gethsemane in what appears to be a plea for the cup of pain and suffering of his impending crucifixion and punishment for the sins of the whole world, to be taken away from him, according to God's will. The cup was not taken away, he submitted to God's will and the painful suffering, and God gave him grace and strength to endure and conquer death (see Matthew 26:36-46). Sometimes, the answer to our prayers may be more grace, peace, and strength.
Hezekiah, king of Judah, had a different experience. He was sick to the point of death, and the Prophet Isaiah visited him with a sad message from God that he should put his house in order because he was going to die. Like many of us, Hezekiah did not want to die. He turned to God in prayer and God answered him. He recovered and God promised to add fifteen years to his life. (see 2 Kings 20:1-11). Note the remarkable exercise of personal responsibility and self-reliance regarding how Hezekiah handled his personal, life-and-death matter. Although Isaiah was still in the courtyard of the palace, Hezekiah did not ask him to pray for him. His life was too important to be delegated to another person, even if the other person was the Prophet Isaiah. Instead, he took ownership of his fate and prayed directly to God and God answered him.
Some readers may recall that the Prophet Elisha inherited a double portion of Prophet Elijah's spirit (see 2 Kings 2:9-14). Those who believe that all their sicknesses must be healed by God by all means and quickly should note that the great Prophet Elisha died from an undisclosed illness. Yet, after Elisha's burial, a dead man came back to life when the dead man's body touched Elisha's bones in the tomb (see 2 Kings 13:14 and 20-21). And when Elisha was alive, he raised the Shunammite woman's son from the dead by praying and stretching himself on him twice (2 Kings 4:18-37), and healed Naaman of leprosy by sending his servant to tell Naaman to go and wash himself seven times in the River Jordan (2 Kings 5:1-19).
Our faith in God plays a big role. "Faith comes from hearing the message, and the message is heard through the word of Christ." (Romans 10:17 NIV). It is alright to expect miracles when we pray. After all, we serve "the God who gives life to the dead and calls things that are not as though they were" (Romans 4:17 NIV), and God "is able to do immeasurably more than all we ask or imagine, according to his power that is at work within us" (Ephesians 3:20 NIV). However, our faith and hope should be moderated by the Word of God as found in the Bible. Therefore, knowing what happened to fellow men and women of God such as Trophimus, Paul, Hezekiah, and Elisha should guide our faith, hopes, and expectations accordingly.
Few people may have the Hezekiah experience, but many may likely receive Elisha's and die from our sicknesses, or experience something in-between such as Trophimus' or Paul's situations of enduring long-term sickness or suffering, or other trouble.
This is not limited to sickness or illness. Jesus said that in this world we will have trouble. Trouble comes in many forms, and some forms may teach us to endure suffering as part of the Christian life. What kind of trouble do you have? In all things about which we pray to God, we should have strong faith and high hopes, but at the same time, we should be reasonable and measured in our expectations. More importantly, we should leave room for God's will to be done. God knows best.
We do not always get what we pray for, and that causes some people to begin to lose faith and hope in God. Some of us have experienced situations where God's refusal to answer our prayer exactly the way we wanted it, in hindsight, was a blessing in disguise because the desired answer would have had disastrous consequences for us or others; or would have caused us to miss better opportunities. God determines the best time and manner to answer our prayers.
We may never know why Paul left Trophimus behind sick. The absence of healing or miracle concerning Trophimus sickness does not in any way diminish the power of the Word of God or anyone. God is our Jehovah Rapha. Miracles have their place, and that was why Jesus said that "with God all things are possible." (Matthew 19:26 NIV). However, the death of Jesus Christ on the cross to save sinners was not for us to indulge in spectacle of miracles. Salvation by God's grace through faith in Jesus Christ; establishing everlasting relationship with God the Father, Jesus Christ, and the Holy Spirit; and receiving an inheritance in heaven, remain the true essence of the Word of God. No miracle is greater than these because they fulfill God's purpose for mankind and cause heaven to rejoice (see Luke 15:7, 10; and Luke 10:20). May the grace and peace of God be with us and help us to overcome any sickness or trouble that comes our way.
Prayer is the key. May God grant us the grace to seek Him daily through our prayers.
Dr. Daniel Gyebi, Attorney-at-Law, Texas, U.S.A., and Founder, PrayerHouse Ministry, Kumasi, Ghana.
PrayerHouse Ministry is dedicated to providing a quiet facility for Christians to pray individually by themselves without any intermediary priest, pastor or any other person. This is a free service. No money is demanded or accepted. One facility is located at Kyerekrom / Fumesua, near Building and Road Research Institute Offices, one mile off the Kumasi-Accra Road and next to a house called Grace Castle. If you are interested, please contact Agnes at 054-7498653. Another is located at Kantinkyiren, at the junction of Kantinkyiren and Konkori, off the Kumasi-Obuasi Road, branching left at Trede junction. Contact Kwadwo at 0246989413 / 0557627875.