Camp In Libya: Three Men Arrested In Italy On Charges Of Torture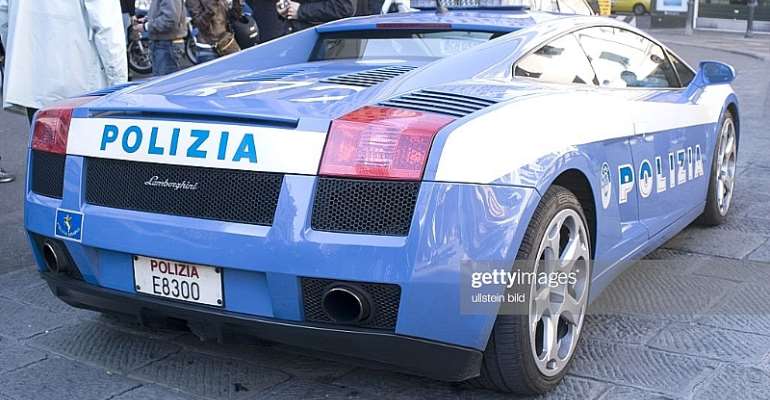 In Italy, three men were arrested for alleged crimes in an illegal Libyan camp. They are charged with torture, murder and rape.
Three people have been arrested on charges of torture in Libyan camps in Italy. According to the police in Agrigento, Sicily, the suspects allegedly raped, tortured or killed migrants in the North African country and blackmailed their families. For the first time, the accusation of torture was also made on the subject of migration.
The men, two Egyptians and one man from Guinea, are said to have detained migrants in the camp in Sauia west of Tripoli on the coast. "The migrants were systematically harassed and subjected to atrocities - through repeated and constant physical violence," the statement says. Brutal blows with sticks, rifle shots and electric shocks were among them.
Arrested in the reception camp in Sicily
The three arrested had at some point mixed themselves among the migrants on the Italian rescue ship "Alex" and ended up in a reception camp in Messina. According to the police, they were arrested there. Fugitives had recognized the suspects and provided information to the police.
"Those who did not pay were tortured with electric shocks. They gave you electric shocks that caused you to go unconscious to the ground. I have seen so many murders with electric shocks," the police quoted a victim. The prisoners had been given only sea water to drink and dry bread to eat. Some had starved to death. Women had been raped several times.
Civil war and chaos have ruled Libya for years. Migrants are trying to get to Europe via the country. For many, this journey ends in an internment camp. Last week, the aid organisation MSF complained of appalling conditions and arbitrary detentions in a camp in western Libya. In an internal report from the Federal Foreign Office in 2017 there was already talk of "concentration camp-like conditions". Nevertheless, the EU supports the Libyan coastguard, which brings boat with refugees back to the country.
Francis Tawiah (Duisburg - Germany)