Us and Social media: An encounter with my Dad!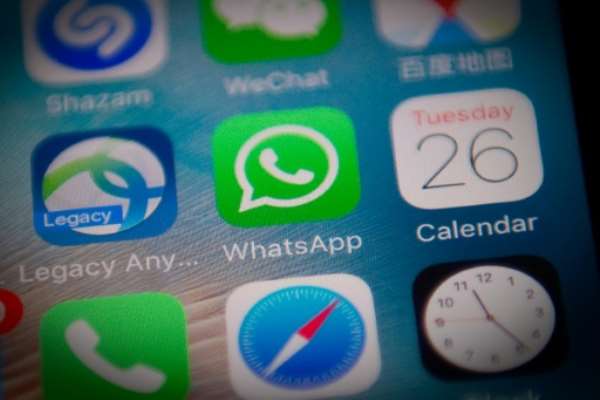 Social media have become virtually intertwined with our lives and daily routines. I remember walking to school one day, after exchanging pleasantries with my colleagues, I sat for the next 30 to 45 minutes literally excommunicated from the rest of my colleagues. I just sat there quietly, though with some intermittent smiles, communicating with my phone, visiting some of the popular social media sites via the internet as I routinely do.
Dad was right when he told me to quit spending excessively on the internet and see whether I will keep pestering him over my basic financial concerns. Hmm! With the numerous benefits I imagine ripping from my usage of the internet, I simply could not explain to Dad what I have gotten or intend getting from this enterprise. Could it be that, it is useless or I am aimless? Perhaps, time will have to answer that.
Completely, unaware of what I gain from Dr. Craig Considine's daily posts on twitter, Citifm's programmes I monitor via facebook, the acquaintances I entertain via whatsapp and the articles I publish on my column via Modern Ghana or Ghana web, my father opined that my romance with the internet is clearly misplaced. Yes, misplaced he said!
Have you ever taken the pain to calculate your monthly spendings on internet data alone? My dad quizzed. A question that is undoubtedly well placed by someone who clearly lacks the knowledge on the importance of social media in the dissemination of information. He has his radio set after all, so pinning my usage of social media on information acquisition alone, would look nonsensical to him.
But as his questions kept coming, I needed to also manned up and give a measured defence. So I said, Dad I think you completely misunderstood our usage of the internet, social media to be precise. I post a lot of my articles on facebook and via my column on Modern Ghana. Also, I easily get acquainted with a lot people via twitter, instagram, telegram, whatsapp and even facebook. Actually, it is not just about posting pictures as you normally hear or see people do.
Bringing out a defence like this, actually convinced me that I was winning the argument and invariably, putting the whole issue to bed. But my dad next line of argument completely shattered me and throw me off balance. I did not ask to be oriented on how useful your enterprise is, he said. Neither did i ask for its bad sides. I just told you to look at the financial aspect of your usage vis-a-vis your gains from social media. But since you are so quick to point out the advantages to me, I challenge you to outline the disadvantages and let us weigh both, he said becoming increasingly interested...
It was now becoming trickier and sobering. The whole argument was swung from the private father-son talk, to a more generalized face. In this, I willingly posed as an attorney for all social media users. Dad tried as much as possible to distance himself from both lines of arguments. He was more or less, an adjudicator. I could lie, you know! But how effective would my lies be, when I usually discuss a lot of the negatives I chanced upon my usage of the media with him? So it was more like, killing a snake with its own venom.
I remember telling him the ordeal of a Bimbilla Senior high school student, who was bullied, video-taped and posted on facebook by a supposed senior. He most certainly still has that story and many others fresh in mind. So I begun! Trying to be utterly honest, yet favouring my own part of the argument was like mixing oil with water... Just hard to work out. I tried to mix it anyway! I talked about, how social media hiked the indulgence of the youth in pornography and its rippling effects. I also, talked about how many users have used this medium to destabilize the peace and tranquility in our societies.
Knowing exactly where my dad wanted me, I tried with my utmost best to swerve his trap. I continued with how social media have impacted negatively on the academia; I mean, the persistent leaking and circulation of examination questions with its accompanying fraudulent concerns. But all of these bad sides are just too small to outshine the good sides of our social media usage, I retorted, almost with a scorned face.
Are you done, or you paused to think of other negatives? Asked, my dad. Well, those are the negatives I can think of, I answered knowing certainly I was about to be exposed. Son, so the insistent act of defrauding white men and our fellow black men alike through these media, is not a negative by your definition or you are yet to mention it?
As I sat thinking of a better way to answer him, he battered me with another argument with a surprising, though unconfirmed stats. He said, do you know that, about 90% of internet frauds are engineered through the social media?
Bowing my head in shame, I asked, dad where did you get these stats? But as if I was in the witness box, another question came. Do you know that, over 60% of these fraudsters do drugs as well? Dad, posited again. To this, I answered 'No'. No...! You mean you don't know that, every penny acquired from their victims is spent at the expense of the society? This was now becoming unbearable for me. It was like dad accumulated these concerns overtime and was just waiting for someone he will vent them on.
As I sat looking uninterested in the whole argument Dad purposefully started, he tapped me on the shoulder and said, if you knew that the fraudulent activities on social media is the reason you are financially frustrated even though you are in your early twenties, you would have mention it as your first and probably, only negative of social media. The argument was not friendly anymore, for I felt victimized by Dad.
while gesturing me to leave his presence, my Dad muttered, no one demonizes the internet more than you social media users. Until activities on the media meets some stern regulations, its bad sides will always outweigh the good sides. Your supposed good works cannot give it the face the world needs, Dad concluded with a soft laughter...
- Adam Thualethu Uthamah
Contacts: 0543620629, 0202977045
Email: [email protected]