ITI to assist Ghana to eliminate trachoma by 2010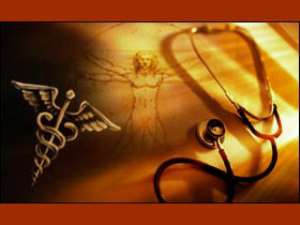 Tamale, Jan 25, GNA - The International Trachoma Initiative (ITI) an international medical NGO is to assist the Government of Ghana to eliminate the disease in the country by the year 2010. It has been envisaged to eradicate trachoma by the year 2020 in some countries. The ITI has since 2004, been operating and rendering services in trachoma endemic communities in several parts of the country, particularly in the Northern, Upper East and Upper West Regions. Dr. Jacob Kumarasan, President of ITI announced this when he led a team to pay a courtesy on the Northern Regional Minister, Alhaji Abubakar Saddique Boniface and to brief him on the activities of the organisation in Tamale on Tuesday.
The other members of the team were Dr Agartha Aboe, Country Representative of the ITI and Dr Maria Hagan, Head of the Eye Care Unit of the Ghana Health Service.
Dr Kumarasan appealed to the Regional Minister for his support and leadership and the commitment of the communities, which would benefit from the programme, if the aim of eliminating trachoma by 2010 in Ghana was to be achieved.
He said the communities in particular needed to participate actively and show a sign of responsibility and ownership towards the programme.
Dr Aboe said the ITI had since 2004, disbursed doses of drugs worth about 1.3 million cedis for the treatment of trachoma throughout the country, adding that about 3,000 people had so far benefited from the distribution of the drugs.
She said since the inception of the programme, there had been a significant reduction in trachoma cases with reduction between 49 and 70 per cent in certain communities.
She noted that the elimination of trachoma was included in the government's poverty reduction programme and the Ministry of Health's five-year development programme.
In this regard, she said, the Ministry of Health had been working very hard to put in place the various structures and measures to ensure the success of the programme.
Dr Aboe appealed to the government to provide potable water and sanitation facilities in trachoma endemic communities saying: "This will go a long way to help reduce the incidence of the disease, as trachoma is largely a water-borne disease".
Alhaji Boniface expressed the hope that with the intervention of ITI victims of the disease would regain their sight to enable them to contribute positively to the development of the country. The team would also visit some trachoma endemic communities in the Central Gonja and the Tolon/Kumbungu Districts.