The Hallucinations Of Atuguba, Prof. Avoke And Other Mentally Incompetents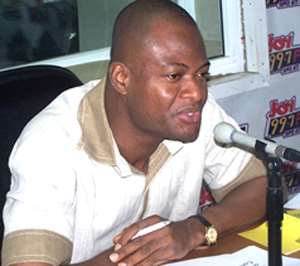 Cases are won in the Courts of Law, and the appropriate corresponding judgments made available by the Courts to the interested parties on request after the payment of a stipulated fee.
However, in the opinion of Lawyer Atuguba, who clearly careless about his reputation, but only interested in the ill-gotten money of his clients, cases he signs up to, are won in the figment of his imagination, coupled with lack of legal substance publications in the media, which only goes to confirm the already existing doubts regarding the legal knowledge of Atuguba, who childishly made a sitting President of the Republic of Ghana, a Respondent in one of his baseless suits at the High Court, Labour Division, Accra, which was rightfully thrown out by the Court without a second thought.
Article 57 (5) of the 1992 Constitution of the Republic of Ghana provides that: "The President shall not, while in office as President, be personally liable to any civil or criminal proceedings in court". This is ordinary plain English, which does not require the brains of a Rocket Scientist to uncover its meaning.
Therefore, for Atuguba to have made a sitting President of the Republic of Ghana a Respondent in a suit, amounts to incompetence of the highest order.
Atuguba is welcome to attend my lectures at no cost to enable him acquire the requisite knowledge, in order to attain the competence associated with where he is currently trying in vain to peg himself, but which unfortunately, is classically falling apart!
I do not waste precious time to read trash like the type put out on the 21st of November, 2018, by Atuguba, that the dismissed Vice-Chancellor (VC) of the University of Education, Winneba (UEW), Prof. Mawutor Avoke, is returning to office on Monday 26th November, 2018. Such garbage, only serves to further question the credentials of Atuguba as a Lawyer.
If that stupid statement was meant to scare anyone at all, then it was probably Prof. Avoke and his zombies, because for some of us, even the sound of gunfire CANNOT and would NEVER scare us!
The whole world would see the type of Lawyer Atuguba is, after Monday, because Prof. Avoke will continue to languish in the wilderness. Insha Allah, Prof. Avoke's stewardship of UEW, is over for good! Nothing, I mean absolutely nothing can bring him back to office as the VC of UEW, Insha Allah!!
Alhassan Salifu Bawah
(son of an upright peasant farmer)