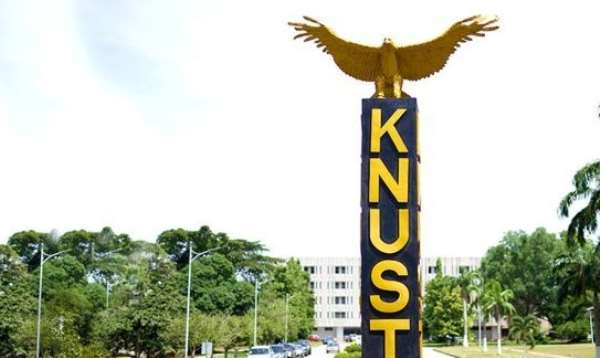 Dear Prof. Eric K. Forkuo...........
On the online portal of citinewsroom.com , you are on record to have declared an indefinite strike because the old governing council of KNUST has been dissolved by the government of Ghana through the ministry in charge of education. As a UTAG president for the local chapter(KNUST) your voice was never heard when the issues that led to anarchy and wanton destruction of properties in KNUST kept sounding like a "gong gong" on your campus. Perhaps you might have lost your voice by then.
I have also chanced upon your disposition as to why the SRC president who was part of the old council has been made a member of the new interim council. For your reminder the Act of parliament that established KNUST recognises the SRC and if you care to know, that alone makes the SRC more powerful and important than UTAG when it comes to the university management.You also wondered why the VC who was a member of the old council hasnt been made a member of the new interim governing council. Alot of top notch lawyers in this country like Ace Annan Ankomah and others have had their views on who has the power to dissolve the governing council of knust and who appoints people to serve on the council on the position of the very Act that established knust. You could have cited some of these technicalities as your basis for declaring the said indefinite strike but in this case you failed to do that. Therefore I wont be far from wrong for deciding to take you through proper appreciation of common logic and critical thinking.
You stated that,since kNUST UTAG wasnt consulted before the council was dissolved it means, the dissolution cant be considered as being proper. Again, you also suggested that,in any case UTAG/ VC should have been represented on the new council. The failure on your part to appreciate the fact that, because the very Act that established the university doesnt recognise your association, you cant by any stretch of imagination be part of the governing council you are advocating for a needless representation. Even the substituted Act that amended the old law( University of Science and Technology, Kumasi (Amendment) Law, 1990 (PNDCL 240), s. 1(c).] never listed UTAG as a member of the governing council.
In your quest to blackmail the government with a strike action,you failed to inform Ghanaians the law UTAG derives their powers from. Mind you,UTAG wasnt created by an Act of parliament and for that matter, no law mandates the government through the ministry in charge of Education to seek your consultation before taken that decision. If you want your voice to be considered concerning the administrative functions of KNUST, seek parliamentary enactment as a legal backing. UTAG is only an association of lecturers in the various public universities which is not recognised in any statute we have in Ghana. Where you derive your powers from is your constitution which KNUST is not subjected to.
The basis upon this strike declaration is not valid. The government of Ghana can terminate your appointment if "you people" fail to call off your unlawful strike. We have alot of PhD holders who are parading the streets with hopes to become lecturers oneday and if you fail to set aside your strike, those part of this unlawful strike action could be replaced with immediate effect.
Let me pause here and prepare for those who says this government has no mandate in respect of the dissolution of the governing council of KNUST. In all their renditions,they have failed to tell us who then can dissolve the said council and appoints people to the council with the exception of those with automatic membership. It is also instructive to note that,in the old law(KWAME NKRUMAH UNIVERSITY OF SCIENCE AND TECHNOLOGY, KUMASI ACT - 1961 (ACT 80) specifically section 7) where the appointing authority was PNDC and was later repealed in the new law without any replacement on who the appointing authority is.
Dawda Eric(Equity)
Citizen Vigilannce for Justice
26th October,2018
[email protected]