Malicious Publication Against Hassan Tampuli Egregious, Petty, And Foolish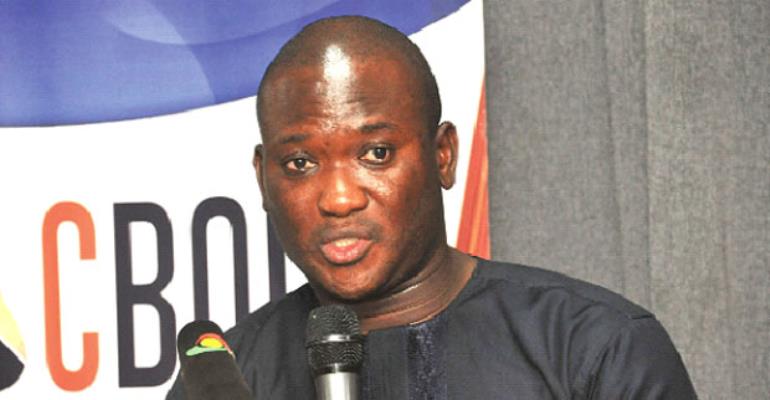 Let it be known to all the witches, wizards, and naysayers of doomsday prophesies that no matter their scandalous narratives of bias, unfounded and baseless accusations, and machinations, they will be exposed as the actual two-timing nation wreckers and idiocratic maniacs that they are known to be.
I want to tell you a bit about Hassan Tampuli, but before that, let me state, unequivocally, that I Fadi Dabbousi, like many others, vouch and attest to the uncompromisable integrity of this man as CEO of the National Petroleum Authority, as I do vouch same of his integrity even before his appointment.
This man, Hassan Tampuli, is executing his mandate as the President, and indeed the whole nation, expect him to. But due to the fact that he refused and continues to refuse the advances of unptariotic thieves in the downstream industry, he is now a target of character, and, possibly, physical assassination. They continue to threaten me even as I expose their shenanigans, so why would they not threaten him too for being a stumbling block in their thieving endeavours?
I want to give them a message though; that he will never capitulate to the unbearable pressure being brought to bear upon him. I know for sure that he has caused the cessation of many smuggling operations and arrest of many accomplices. Unfortunately, some of our own who were inadvertently caught in the web of confiscations have had the audacity to pour venom on him as if he were on a witch hunting spree…BUT HE IS NOT!
I have been called on a number of occasions by some individuals to talk to him to release their smuggled goods, hiding behind new terminology to embellish their malevolence. I have shrugged them off, and told them over and over again that they deserved what they got. Argh….you cannot be recalcitrantly persistent in doing this nation so much damage and go scot-free. You cannot wreak havoc on the attempts to sanitise the system, and be let off the hook.
However, if those unrealistic idiots care to know as they already do, the frivolous allegation about some 15.5 million cedi accommodation and the unspeakable rubbish that it seeks to portray is non-existent. In fact, the man is under the protection of the security services due to the death threats on him and his family that he continues to receive. There is nothing of the sort at all, and I dare the devils of the New Vanguard to produce an iota of proof to substantiate their malice. These NDC idiots in connivance with some unholy persons in the office of the NPA can never reverse the decision of the government to relax on the issue of smuggling fuel and other items. NPA, under Hassan Tampuli, has so far sanitised the downstream oil and gas business to the extent that thieves in the NDC and their counterparts are running at massive losses, hence their propaganda that smacks of pettiness and criminality.
Suffice it to say that Hassan Tampuli has a sterling record to guard and will not engage in dubious means to make money. A lawyer of his caliber is a self-made man, who had everything he needed before beckoning to the call to duty, giving from his pocket to help his people wherever he finds them. What does he need again? He only needs to serve his country in the best way possible to leave an enviable legacy that his successors would have to emulate if they indeed would care to exhibit same patriotic demeanour.
I know for sure that he is amongst the best few CEOs of the government, if not the best. I shall drop a list of the best soon, but I admonish my brother Hassan Tampuli to effectively distance the NDC idiots from his outfit. GOD be my witness, left up to me alone, I will bundle them in cocoa sacs and transport them to the distant hills of Upper East to plant the scorched bald rocks. Nonsense!
#HassanTampuliBestCEO let that grind in your noses