11 August 2017
|
Feature Article
A Letter To African Leaders: Where Are The Daniels Of Africa?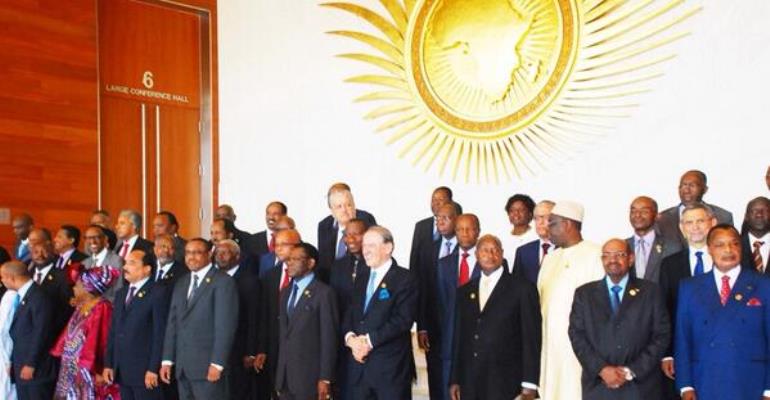 Then this DANIEL was distinguished above the presidents and the satraps, because an excellent spirit was in him; and the king thought to set him over the whole realm. (Daniel 6:3)
Saddened by the recent review of corrupt leaders on this continent, specifically from Africa, one is tempted to ask: can we ever have politicians, family heads, academic professionals, church leaders, managing directors, Doctors, CEO's and administrators who just want to serve without any diabolical and colloquial interest? Several and series of happenings have put the integrity of this nation at stake. The recent one was the withdrawal of the U.S Ambassador of doing business in Ghana because of illegal payments, the hacking of the election results in Kenya which led to the death of at least five (5) people, etc.
The first enigma to deal with after reading the text is: how can an individual be preferred above the presidents, senators and kings? What did he do different and how did he do it? Some even say, Daniel was a vice President for four consecutive seasons and has been relevant and indispensable since. What was the secret? I will tell you, it is INTEGIRTY.
Many African leaders don't have integrity. Many African leaders are humble from the home, school and even church but the moment a political position is given him, his character changes and his demeanor changes and even his name changes. I asked why? They will tell you it's the nature and pressure of the job. But where are the Daniels of Africa, who had their names changed from Daniel to Belteshazzar and still had their character intact. African leaders comes to the table with zero account and after few years of creating, looting and sharing, they don't only fatten their account, they fly their children abroad and still wish them travelling mercies. The Daniels of Africa will serve and refused to be served. I write this with tears in my eyes because many of them come to church on Sundays and bribe their way through on the other days. I am looking for Daniel.
Where are the Daniels of Africa who will deny any gifts from whosoever and decides to go days of fasting for the love of God and country? Where the Daniels of Africa who risk their life for their nation by sticking to the vow they made in their manifesto "if I perish I perish"? Where are the Daniels in our political systems? Who will promise us bountiful career breakthroughs and after taking over office, won't tell you that the public sector is full and can't recruit anybody and the worst they can do is to even lay off those recruited? Where is the integrity between words and deed? Where the Daniels of our drug industries and Authorities who won't import fake drugs at the fattening of their purse yet at the detriment of the health of the people they are called to serve? Where are they? Where are the Daniels of our times, who won't crave and kill for power but will stick to the call of service to humanity? Where are they who will dare to be thrown to lions than to succumb to the aids with strings attached from the IMF? Where are they who won't pollute our water bodies to feed their families at the detriment of the masses who voted them into power? Ooh Daniel!! Where are you??
Same indigenous folks yet we trample upon our own local businesses with the Ponzi Scheme attacks to make selfish and bloody profit from our witchery maneuvers. Where are the Daniels of our time who will understand that this world is a fleeting vapor and the best legacy to live is not to render your own people with servitude but to serve them in integrity? Where are the Daniels of Africa who won't dollarize the economy just to de-dollarize them later to make profit out of a starving nation? I am looking for the Daniel who will promise fixing the roads as promised. We are all looking for that guy with integrity who won't give out millions of dollars of poor Africans to a business partner just to go for them later after leaving power. That one guy who won't come to power just to wade his way through wealth at the expense of the market women, students and the coconut sellers. We are looking for Daniel who will promise and deliver even at the verge of the threat of the fiery furnace and the sharpening teeth of a lion.
Daniel came into the scenes and made God his standard, we have voted for you and IMF has become your standard to rule over your own home-grown people. Hmmmm
I end with quoting Minister Kingsley Adu Armah: "bad governance; bane of Ghana's development".
When you see Daniel, tell him, 2020- we will vote again. Good bye Daniel
R. Duafah
([email protected])