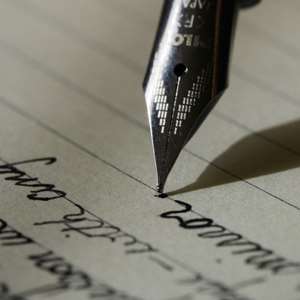 Our damaged souls need more than earthly royalty, wealth or personal comforts to be rescued from the wrath of God that is soon to come upon all those who neglect the gift of SALVATION. We need an atonement, we need the cross, and we need JESUS THE CHRIST.
The God of uncompromising Holiness who demands satisfaction for His justice and who will not wink at SIN, has from eternity has decided to provide SALVATION to the world who by their SIN are exposed to the WRATH OF GOD and HIS JUDGEMENT. This is the reason why, no matter how generous you are, if you don't get save or assume your salvation by any means aside JESUS CHRIST, you will suffer the WRATH OF GOD, Why? Because God by His wisdom has programmed JESUS CHRIST as THE ONLY WAY to be saved from God's wrath.
The waywardness of man today is an indication that we are either not aware of God's assignment for us here on earth or we generally ignorant of God's WRATH that is coming upon the children of disobedience. People just don't care about the need for SALVATION, it is generally not a felt need again. People are not pressed by the question, "how can I be reconciled back to God?, how can I escape the Judgment of God?"
One thing that our generation has utterly forgotten is that every human being is inexorably accountable to God with their lives. We may think we don't need any savior as most of our love ones have already programmed their minds. But Christianity operates on the primary assumptions that we are in desperate need of SALVATION. Those assumptions may be ignored by culture, religion, politics and society but it doesn't lessen the reality of the need.
Dr. R.C Sproul of Ligonier Ministries said "IF EVERYONE COMES TO UNDERSTANDING THAT GOD IS HOLY AND THAT SIN IS AN OFFENSE TO HIS HOLINESS, THEN THEY WOULD COME BREAKING DOWN THE DOORS TO OUR CHURCHES, PLEADING ON THEIR KNEES, "WHAT MUST I DO TO BE SAVED?"
Get Saved, Get your family Saved and Get your community Saved. This is an urgent matter. The wrath of God is coming upon all children of disobedience and every nation that neglects God.
PRAYER: Lord Jesus! Save my me, save my household and save my community. Let your salvation not elude me. I receive Grace to be a trumpeter of your SALVATION MESSAGE.
R. Duafah