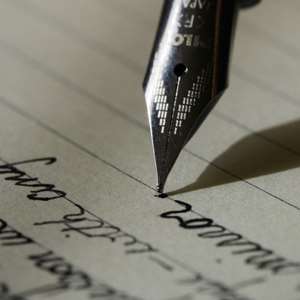 Retirement in Africa comes with a lot of struggles and expression of anger especially for corporate workers and the entire citizenry who didn't take the chance to invest towards their retirement and only depended on the basic SSNIT and the Tier 2 Pensions Scheme. SSNIT only receives 13.5% and the Tier 2 constitutes 5% of the employees' basic salary. These two tranches of mandatory deductions are statutory in nature, meaning it was a decision taken by the government for citizens. Question: what decision have you made for yourself as an employee?
The Tier 3 which constitutes of personal pensions(Self-employed) and provident fund(Corporate employees) becomes an avenue which individuals now decide what percentage of his income he want to set aside for such and such period. The corporate person is already enjoying tax exemption when he sets the ignition for Tier 3 so he has up to 16.5% to exhaust the tax bracket. The Self-employed person can contribute from his personal coffers according to his or her own volition.
Unfortunately, in Africa before the Salaries come, there are outstanding bills that will need your undivided attention; the PASTOR will call for His TITHES, your LANDLORD will remind you of your RENT, your PARENT will call for HOUSE-KEEPING MONEY and your FRIENDS will remind you of your Friday sittings for bois-bois discussion; until what we call TAKE-HOME pay cannot finally TAKE US HOME. So few decades down the retirement lane we are wailing and gnashing our teeth and blaming our ancestors for coming to Accra to just marry and give birth and didn't have the sense to make some properties for us. This is how the average Ghanaians worker thinks. He knows retirement is coming prepared but he won't prepare for the retirement.
The CEO for NPRA and other forerunners of TRUSTEES keep trumpeting the unsatisfactory participation of both formal and informal sector in the Tier 3 Pensions Scheme. Statistically proven, out of 85% of informal untapped market, only 1% is prepared for their retirement. And those of us too who claim we are educated and formal thinks " SALARY will always come but tomorrow is not certain, so let's live our lives now whiles tomorrow takes care of itself". This is the mindset behind the 98% of unprepared financially dependent retirees who gnash and wail their teeth with the regrettable saying "had I know?". There is a bail-out system out of this squalor of financial hardship, and that is the TIER 3. Check the Financial Simulation below:

Note: If you are 25 years old and you have 35 years to retire, the chart is saying that GHC 50 a month for 35 years at 15% will earn you GHC 733,859.01 at the time of your retirement. If you are 30 years and you decide to set aside GHC 200 which constitute a percentage of your salary, the next 30 years at your retirement earns you GHC 1,384,655.92. This is good money and the list continues. The only problem has to do with consistency and the discipline of conformity to the laws of savings and investment especially to pensions which is the safest.
When you juxtapose your birth certificate with your investment simulation and do the analysis yourself, you will realize that you don't have much time to start this journey with your pension's trustee. The NPRA and SSNIT in cooperation with the TRUSTEES are always ready to educate you on these needful investment avenues. Employers, Employees, Petty traders and staff of various corporations can Start a Tier 3 Today and put a perpetual stop to a future with tears, wailing and gnashing of teeth.
TIER 3 PENSIONS SCHEME: THE WAY OUT.
R. Duafah
0501516966/0276091371