10 May 2016
|
Feature Article
The security danger of Issuing Voter ID Cards to Ivorians, Togolese and Burkinabes to vote in Ghana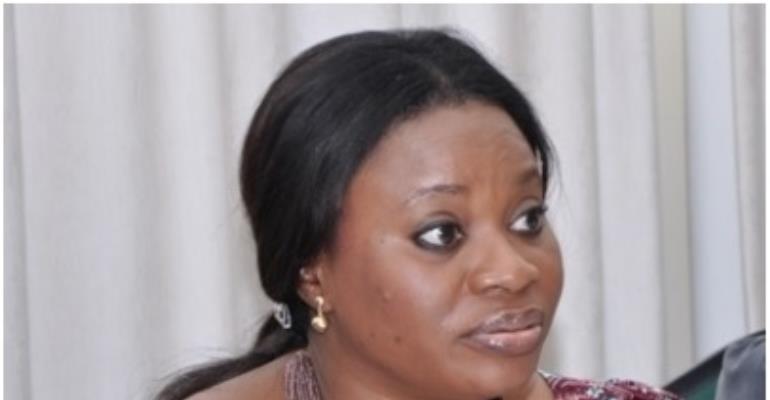 There are numerous allegations that politicians in Ghana are bussing foreigners from Ghana's neighbouring countries to register in the ongoing limited registration exercise. Those allegations if true do not only bring the integrity of the entire electoral process into disrepute, but could affect Ghana's vital national interests. It can particularly pose security danger to the country in future. Holding a Ghanaian voter identity card is a proof that the bearer is a Ghanaian which automatically confers on the individual the right to access several socio-economic services such as education, healthcare, housing, employment, the right to own property in the country and many more. That could place enormous pressure on the socio-economic services in the country making it difficult for genuine Ghanaians to gain access to these services and putting pressure on the country's limited financial resources particularly for the communities where these services will be accessed by genuine Ghanaians and those from neighbouring countries.
However, while the pressure foreigners will exert on the socio-economic services is worrying, it is the short to long term security danger to Ghana that is most troubling. To begin with, Ghana like its neighbours are experiencing high level of terror threats from Al Qaeda, the Islamic State and other international brotherhood of terror groups. These terrorists use different tactics and strategies when they want to attack a country. One of such tactics is using recruits with valid residence documents or passports to travel to the country they want to mount their terror operations. The 1998 terror attacks in Kenya and Tanzania by Al Qadea were carried out by this means. Prior to the 9/11 2001 attacks in New York, Washington and Arlington, Bin Laden and Al Qaeda used their vast financial resources to secure valid travelling documents for Mohamed Atta and his co-terrorists to travel to the United States. These documents enabled Mohamed Atta and his group to live, plan and carry out their deadly attacks in the United States without being caught. In recent days, the United States' Department of Homeland Security worry that terrorists holding European passports and other valid travelling documents could use their access to these documents to enter the US to carry out terrorism in the country. The US is also worried that terrorists from countries with which the US has visa-exemption agreement with could use the opportunity to travel to the United States for the purposes of causing terrorism.
In Europe it has been established that Islamic State (IS) and Al Qaeda have relied on radicalised Muslims who hold European passports and who are able to move freely within Europe to plan and carry out attacks in several European cities including Paris and Brussels. IS has even used fake Syrian passports to send its extremists to Germany and other European countries (disguising them as refugees) to carry out attacks.
In an interview with the German television network ZDF in February 2016, Mr. Hans-Georg Maaßen, the head of Germany's domestic intelligence agency the BfV or (Bundesamt für Verfassungsschutz) warned that IS has deployed several of its fighters holding valid European residence documents to Europe. In February 2016, Police in Germany arrested a 49 year old Algerian who was living in Berlin with a fake French identity and who was planning terror attack against some targets. Another Algerian (30 years old) with ties to IS and living in Berlin with valid residence permit was also arrested. In West Africa, it has been shown that some of the terrorists who attacked the Ivorian beach resort of Grand Bassam came from Mali. Thus holding a fake or valid identity document could give would-be terrorists the opportunity enter a country to carry out acts of terrorism.
Issuing voter identity cards to non-Ghanaians carry with it several security repercussions. For example, the ID card entitles the holder to move freely within the country to conduct illegal operations against targets in the country. The card could be used as a proof of nationality by those non-Ghanaians (terrorists and non-terrorists alike) to seek employment or infiltrate the police, the military and other security agencies. It could be used as a proof of identity which will empower the holder to enter security and non-security facilities where the Voter ID is accepted as valid proof of identity to carry out terrorism against targets in the country. The cards could be used by those with criminal intent to buy weapons legitimately from the weapons market. These legitimately bought weapons can then be used for armed robbery and other criminal activities within the country. It can be used as a proof of identity to open bank accounts. These accounts can then be used to launder money or carry out fraud in the country and beyond. Given Ghana's poor record on data-keeping, and the lack of capacity, (human and financial resources) by the security institutions to thoroughly carry out background checks on people, or remove those illegally living in the country, the voter ID cards will make it difficult for the security services to check people illegally entering the country for the purposes of harming the country. Coupled with the recently announced policy of the government to waive visa for Africans travelling to the country, the voter IDs will compound the difficulties security agencies are facing in fighting cross border crime. It will make it harder for the security agencies to protect the country from Al Qaeda, Islamic State, Boko Haram, Ansaru and others who seek the destruction of Ghana and and other countries in the subregion.
The quest for political power shouldn't blindfold politicians to register non-Ghanaians, for while such action is criminal, it can push Ghana into uncharted territory. (For example we may not know how the Voter ID cards will be used by the foreigners after they secure them). In fact it could be used for all kinds of criminal activities. The trouble is that once such cards are issued they become valid till they expire.
Therefore political parties, their leaders, Ghana's Electoral Commission and the people of Ghana must reflect deeply on any decision to allow foreigners to register and vote in the upcoming elections. They must take into consideration the following advice offered by Jean J. Kirkpatrick in her 1979 article titled "Dictatorships & Double Standards":
"…leaders of all major sectors of the society must agree to pursue power only by legal means, must eschew (at least in principle) violence, theft, and fraud, and must accept defeat when necessary. They must also be skilled at finding and creating common ground among diverse points of view and interests, and correlatively willing to compromise on all but the most basic values. In addition to an appropriate political culture, democratic government requires institutions strong enough to channel and contain conflict. Voluntary, non-official institutions are needed to articulate and aggregate diverse interests and opinions present in the society. Otherwise, the formal governmental institutions will not be able to translate popular demands into public policy."
By Lord Aikins Adusei
Email: [email protected]
Facebook: https://www.facebook.com/lord.adusei
Twitter: https://twitter.com/Politicalthinke