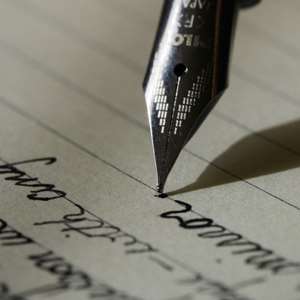 I have followed Mr Kofi Acheampong and Noguchi Memorial's covid positive to negative test saga. And I am extremely concerned with some of the comments I have seen and heard on social media praising the 'heroic act' of Mr Acheampong.
About 95% of the comments, I have seen and heard on social media seem to apportion all the blames to Noguchi. I am not going to add to it apart from my concern that I do not understand why no arrest has been made up to this point. Why the Ghana CID have not sent a high-powered investigating team to Noguchi Memorial Institute. In a pandemic, which is sweeping across the world, I think this singular evidence of criminal act and breach of trust and confidence should receive a national priority.
But what concerns me the most, which sadly portrays Ghanaians mentality on corruption, is the number Ghanaians commending Mr Acheampong. And more worryingly, I believe Mr Acheampong equally believed he was doing something great for 'exposing' the corruption in Ghana. I must say, it is great that this abhorrent criminal act by some staff at Noguchi Memorial is exposed, and for that, I will give him credit. Certainly, not for his part in the saga.
Now let me look at the conduct of Mr Acheampong and how dangerous it was.
Mr Acheampong received a positive Covid 19 test result of a virus, which is highly contagious, and is killed, and still killing millions of people. And the general advice anywhere in the world is that, when you get it, you must self-isolate. And even if you do not have it, stay home, so you do not catch it.
Now, after he received the positive covid test result, he got an offer to change the result sheet, (that is the paper on which the results is printed) from positive to negative. And for that he had to pay Gh500 (about $90), so that he could freely travel across the world. And he gracefully accepted that offer, and wilfully paid to get his positive results changed to negative. While he knew, according to the previous result that he was positive, and therefore, infected with the virus, and could infect anyone he comes into contact.
So, he went home to his family holding a negative covid test result, knowing he was positive, and infected his loved ones. He went to the airport, handed his passport to the check-in person, infecting him or her. Left his luggage that he had touched to go through to be carried by airport staff, infecting them as well.
He went to the immigration, handed over his passport, knowing that he was infecting the immigration staff, sat around the boarding lounge, infecting anyone who followed his track, went into the plane, infecting the passengers sitting close to him, and cabin crew who served him. Arrived in the UK, handed his passport to the immigration officer infecting him/her, infecting whoever picked him up from the airport, and finally infecting his UK household, who would go on to infect others. He did all these, knowing he had covid 19 virus, and intentionally infecting everyone he came into close contact with.
What is shocking is that Mr Acheampong thinks or thought everything is/was fine, because when he arrived in the UK, he went to the NHS to test, and the result came back negative, so he was now emboldened to come out and expose how corrupt the Ghana system is. He is right! The Ghana system is very corrupt!!!
But how he thought that his action, which could have potentially killed 100s of people should be applauded is beyond me. And equally, how he thought he is not as corrupt if not worse than the person at the Noguchi Memorial Institute, is equally beyond me.
As his own evidence is on social media, and knowing how the UK police do their work, I am sure he will receive a visit from the UK police, and hopefully spend a few weeks or months at Her Majesty's Pleasure.
For Ghana, I pray that the police take this one up very quickly and bring people to book. I am sure Nsawam will be very happy to have them. But even if Mr Acheampong were to be in Ghana, I would not hold my breath because he was only the bribe giver. He did nothing wrong because Ghanaians do not see anything wrong in giving bribe.
Peterkin Ofori
Osiem E/R
17/01/21
By Peterkin Ofori