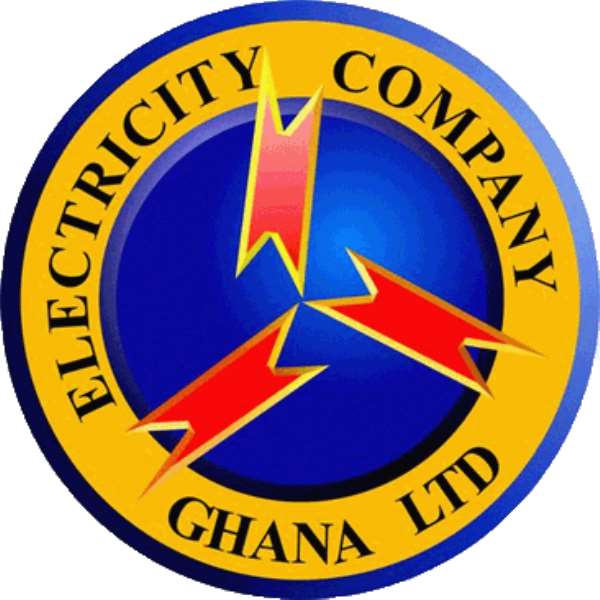 The first part of this article looked at the unilateral action taken by the ECG to replace all post-paid/monthly billed meters, with pre-paid meters. The government appears to be paralyzed as it closes its eyes and pretend not to see or hear the devastation the ECG is causing to the ordinary Ghanaian with its motto of making a profit 'at all cost'.
Sorry to bring you in, but Mr. President, you are the main mover and shaker of this country. If you can't see or hear, Mr. President, then let the son of an illiterate peasant farmer-cum-trader make this clear to you. Cuba has one of the best health delivery systems in the world. Cuba has no Gold, no cocoa, no bauxite, no manganese, no timber, no coffee, no cashew, no sheanuts, no diamonds, no timber and to crown Cuba's lack of most natural resources that Ghana has in abundance, it does not have the almighty crude oil.
The only natural resource Cuba has, is Sugar and yet its health delivery system is among the best in the world. This did not come via propaganda, but via sound educational policies coupled with spirited implementation superintendent over by selfless leaders. No Cuban will ever forget the Castro brothers. Some Cubans might loath them, but a majority of Cubans would count themselves lucky to have had the Castro brothers at the helm of affairs of their country, because they actually had free compulsory education from basic to tertiary.
The Cuban government did not sit down unconcerned and allowed their electricity corporation to cut off supplies to educational institutions in the name of misconceived capitalism. If this had happened, Ghana wouldn't be among the countries benefiting from Fidel Castro's free compulsory educational policies without any shame! We are benefitting from Castro's policies in the sense that, Ghana is awash with Cuban doctors and Cuban trained Ghanaian doctors and engineers.
Please, Mr. President, as the Chief Executive Officer of this country, the ordinary Ghanaian electricity consumer is crying out to you to call the ECG to order by stopping them in their tracks in their ill-conceived idea of replacing all post-paid meters with pre-paid meters, which to all intent and purposes is making living in Ghana hell-like.
There is no law anywhere in the world providing that a limited liability company must make a profit. The aim of a company is to make a profit, but it is not a must that such a goal should be attained. If the ECG is not breaking even, much to talk of making a profit that is not the fault of the ordinary Ghanaian for us to be punished with 'killer' tariffs. The blame lies at the doorstep of the ECG officials. The top management salaries are just too high. There is too much wastage in ECG administrative set-up and running. These are some of the areas among a host of others that should be looked at and not always increasing tariffs without a corresponding increase in wages and salaries of the ordinary Ghanaian. ECG has every right under the Companies Code 1963, Act 179 to 'go under', that is liquidation. No company is too big to collapse. There is no section in Act 179 which provides that a particular company in Ghana is too big to collapse!
If ECG collapses, this will pave the way for private companies to enter into the supply of electricity to both residential and commercial establishments, thus breaking the monopoly of the now defunct ECG in electricity supply, thereby creating competition in that particular industry. This will lead to a healthy competition and in the long run, competitive prices and stable supply of electricity for consumers.
Am not a prophet of doom, but if the ECG is not checked, it would not be surprising if in the not too distant future, some Ghanaians come out openly to confront it. Currently, the high electricity tariffs is encouraging more illegal connections to the national grid. Can they be blamed?
Most developing countries, Ghana included, trek the world literally begging foreign investors to bring their much needed funds into their countries. Some Italians are lured into this country and they end up setting up an eatery at Osu in Accra. The ECG goes to replace their post-paid meter with a 'cash grabbing' pre-paid meter and when they complain, an ECG official had the effrontery to ask the Italians to pack their bags and return to their country if they can't pay the outrageous bill of Ghc 30,000 or so. Is ECG actually a limited liability company with its officials spewing out this kind of venom on its customers? Where is the customer service? Under normal circumstances, the ECG official who spewed out this venom should by now be looking for a job elsewhere, but since the case of the ECG in particular and Ghana in general are abnormal, this official is most likely still at post without being disciplined in one way or the other. With such an attitude from some ECG officials, what do ordinary Ghanaians expect from this 'Electronic Crime Group'?
Alhassan Salifu Bawah (Lecturer)
School of Administration
University of Education, Winneba
Email: [email protected]