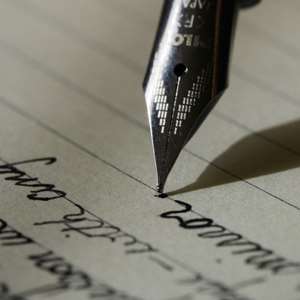 Having read over 60 political comments from various Nigerian newspapers , social media and President Goodluck Jonathan's own comment on the recent Ekiti State governorship election by the Nigerian social commentators and analysts which victory was coasted to the opposition party, Peoples Democratic Party(PDP), Dr.Ayo Fayose, a former governor who served from 2003 to 2006 after a purported impeachment from powers that be in the state.
Though, the total outright lost of Dr.Fayemi Kayode of the APC was not the first time in Nigeria when incumbent governor will be won by prepared opposition party. It reminded me of Chief Alao Akala of the PDP in Oyo who contested with the then opposition party ACN,Sentor Ajimobi in 2011 and lost out rightly to the latter. It was the political experiences in Ogun, Bayelsa and Imo states too. All Progressives Congress (APC) claimed to be frontline opposition party in Nigeria whereas its political operation does not justify the real opposition party.
The Independent National Electoral Commission (INEC) under the leadership of Prof Attatiru Jega must be commended for conducting a transparent election in Ekiti State which indicated that 2015 general elections would be peacefully conducted.
One thing I discovered in previous elections conducted in Nigeria, if the ruling party wins, it means they rig but if the opposition wins, it means democracy is entrenched. Since 2011 elections, South west region has been captured by the opposition party which initially belonged to the ruling party. The late President Musa Yar'Adua after the ever most manipulated and flawed presidential elections conducted by Prof Maurice Iwu in 2007, he told all Nigerians who cared to listen that he was ready to respect the rule of law which he did and that gave the opposition party to use the judiciary to reclaim some of their stolen political mandates from the ruling party manipulators then.
The Ekiti people are highly educated to the core which no political gimmicks can change their political mindsets on the candidate they want to rule them for the next four years of their future. It has been in Ekiti political history that no governor has been re-elected for second term, so Dr. Fayemi Kayode is not different.
Among the three contending candidates in the last Ekiti election, Dr.Fayemi Kayode and his deputy were the most educated and run elitist government but Ekiti politics decided to change hands to test the leadership of Dr. Ayo Fayose of the PDP for second time. APC has been using gerrymandering system to deceive party faithful and Nigerians but political nemesis was caught on them.
Even nobody ever envisaged politically that PDP will win Ekiti State governorship election because the incumbent governor was so confident that he felt other candidates were in the race to make up their political aspirations while Ekiti people felt there was need to change the hand of a dictatorial leadership and Boko Haram party in the state.
The fall of almighty Senator Bola Tinubu just started with the state of his health and still politicking with his life and never consulted wisely before ceding his ACN to APC which history had that the South west has not voted for the Northerner candidate for any given elections in Nigeria. APC is described as an Islamic party branded by Boko Haram sponsors to plunge the country into ungovernable state.
Many have belittled the almighty ruling party as a total failure that cannot win any state or local government in 2015 while the APC spent handful of money to use the media to propagate non- existing internal democracy in the South west of Nigeria. In Lagos State, precisely in 2012 Lagos polls, PDP won some of their local governments with wide margins but Senator Tinubu decided to use the intimidating method to cede all the local governments to his then ACN now APC. Our God is not sleeping for all manipulating antics introduced by the APC called opposition party to defend Nigeria in 2015.
He claimed to be fighting the common vision of late Chief Obafemi Awolowo's ideology that introduced free education while Tinubu introduced corruptocracy.Today, both Tinubu and Fashola have introduced school fees to Lagos higher institutions beyond the reach of the poor while the latter boasted that university education is not met for the poor and not compulsory that everybody must go to university but he benefitted from free education. In developed countries, politics is run on the basis of structure but in Nigeria here, opposition sees government in power as a total failure with cupboard of exasperations from desperate power seekers.
Fashola has deprived many Lagosians of their daily incomes of building mega corruption in Lagos State. No political party is free from electoral rigging but APC has been using propagandistic method to deceive their followers but Ekiti State governorship election has taught many people lessons and for the leaders to work than playing political tomfoolery on the surface. It is also a warning note to all PDP riggers who refused to work for the people than themselves.
Few years ago, when Chief Vincent Ogbulafor was still the PDP national chairman, he boasted at the PDP convention that the ruling party would rule for the next 60 years but some political analysts and opposition leaders faulted that expensive comment but what happened in Ekiti State was the reversal of that noble political statement of Chief Vincent Ogbulafor whose leadership was prematurely terminated by the powers in the ruling party then.PDP is the largest political party in Africa that nobody must underrate.
President Goodluck Jonathan has done many credible things in his present government but the opposition sees it as widow-dressing praises. The die will be cast again on August 9th, 2014 precisely at Osun State where PDP will take over from unprepared governor who never had any leadership skill to lead a state but was unfortunately brought to power by the illegality of the law. The fact remains that Tinubu has abysmally failed in Ogun, Oyo, Rivers, Kwara States and others come 2015.APC politics is alien to the South west but to believe on AD,UPN and other democratic parties in the region.
Finally, PDP is ready to take Lagos State by surprise in 2015 because APC has been branded as' Boko Haram party'. Nobody in Nigeria wants to vote for a bloody and wicked party. President Goodluck Jonathan must be commended for the carrot and stick approach to the last Ekiti State election.Prof Wole Soyinka should know that he is entitled to his own opinion on Ekiti election not all Nigerians. Even in Edo State governorship election that brought Comrade Adams Oshiomhole to power for second term, the good people of Edo State voted for evidence not party. The Anambra State last year governorship election was peacefully conducted despite some hiccups that people went through but it was won by APGA as the only state surviving Biafra political party in the South east that had a formidable relationship with the PDP.
The empty noise-makers like Rotimi Ameachi,Chris Ngige,Babatunde Fashola, Lai Mohammed,Joe Igbokwe, Timpre Sylva and others should be ready to defect to another formidable opposition party that would help their political aspirations in the future. It saddened that Governor Fashola could rate President Goodluck Jonathan's leadership as a failure. Real democrats in Lagos State are fed up of APC leadership in Lagos and ready to vote out pretenders and looters out of power in 2015. Dr. Fayemi Kayode has made has concession speech of accepting the victory of Dr.Ayo Fayose.
The same feat also happened in Ogun State where the citizens were tired of the PDP manipulators in 2011 and so 2015 APC should be ready to pack their baggage' because PDP is prepared to take over more states in 2015. Some of the APC media houses would not have news to report again. Up PDP! Power to the people.
Godday Odidi
08058124798 Lagos
Public Affairs Analyst