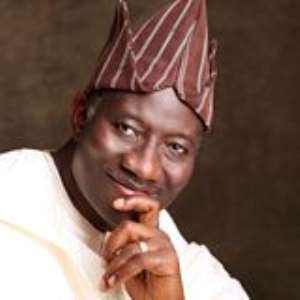 Dubai is one of the smallest United Arab Emirates (UAE) countries that have world- class tourist attractions. Dubai came into existence in the 1900 through the British colonization and in 1966 oil was discovered in smaller quantities but largely concentrated on tourism and industry to grow her economy.
Though, Abu Dhabi is the richest and while Doha is the fastest- growing city but Dubai just gets all the world attraction through one ruler Mohammed Rashin bin Saeed Al Maktoum who creatively discovered the future of Dubai people. Dubai is the subdivision of towns and villages and comprises of seven emirates that make up the country which is located in the South East coast of the Persian Gulf. Dubai has emerged as the fastest-growing cosmopolitan metropolis that is recognised globally because of its growing tourist attractions.
Dubai population is estimated as two million, one hundred and six thousand and one hundred and seventeen and the 22nd most expensive city in the world and most expensive city in the Middle East. Dubai has 4,114km (1,588sqm1) and those residing in Dubai as 53% Indian, 17% Pakistan, 75% Bangladeshi, 25% Filipino, 15% Sri Lankan, and 03% American and 5.7% other countries. Dubai government runs a constitutional monarchy which her citizens enjoy basic social amenities of government. Dubai is blessed with fore-sight leaders making the country as a world trade centre for foreigners. Even Kuwait that has larger quantity of oil and one of the richest oil countries has not attracted such Dubai attention. Dubai leadership has made everything easy for her citizens unlike in Nigeria where leadership has succeeded in impoverishing her citizens.
In Dubai, it is easy to identity her locals or citizens in terms of their dressing and car number plates which is different from the foreigners dwelling in the country. Dubai has created economical and social freedom for her citizens to enable them concentrated fully on their Arabian religion (Islamic). Social welfare to Dubai citizen remains the best in the world. It is hard to see electricity blackout while her citizens live comfortably with all the social amenities to their feet.
It is a country that plans for the future of her citizens. Dubai sole currency is Dirham which all the countries under United Arab Emirates used for their transactions. Dubai has the unfathomably high sky scrappers reaching into the clouds which are rotated in size. One thing about Dubai as a country is that it continues to improve on tourism and industry and not concentrating on her oil alone.
The massive exodus of Nigerians to Dubai for businesses, work, holiday trips and others can be traced to a creative leader that saw the future of Dubai people beyond oil. Corruption is at minimum in Dubai. Some of the Dubai female locals are not interested with foreign males' relationships but her country has able to provide socially and economically for them. Nobody, that goes to Dubai once without testifying the gigantic infrastructural developments in the country.
Nigeria that claims to be the giant of African continent and crude oil was discovered in 1956 and has the largest political party in Africa cannot be compared to Dubai. Though, the Nigerian leadership has been ruled by military dictators who ended in creating intellectual corruption among its citizens. Nigerian economy has suddenly improved in President Goodluck Jonathan's government.
Nigeria was initially operating in parliamentary system of government to presidential system of government which present population is over 160 million people. Nigeria is much bigger than Dubai in terms of population and others. Nigeria has 36 states including the state capital Abuja making it 37 and has 776 local governments with over 250 ethnic groups and4000 languages. To some extent, Nigeria has able to maintain uninterrupted 15 years of democracy without military coups. Nigeria has over 180 universities and polytechnics and colleges of education both private and public.
It is sad that most of our political criminals have taken interests in investing in Dubai than Nigeria which negatively using Boko Haram as excuse to loot government funds. The best hotels in Dubai are owned by Nigerian politicians but no Dubai man or woman has come to Nigeria to invest their stolen wealth. It is no longer news that Nigerian star musicians, most especially the entertainment industry now organise expensive weddings and parties in Dubai instead of Nigeria spending millions of naira on just one day celebration. This spendthrift spending could be blamed on the bad government but our music stars should know that Nigeria made them what they care today not Dubai.
No Dubai citizen has taken their money to Nigeria to spend at Abuja that ought to be the centre of attraction that was been swallowed up with Boko Haram insurgents indirectly making Nigeria as unsafe country to foreigners and Nigerian citizens. Our various states and local governments in Nigeria needed to be blamed for not creating enabling environment for her citizens. In Dubai, pedestrian bridges, bus stations, public places and buses are air-conditioned. Expensive cars are used by Dubai citizens who in Nigeria here are used by only few rich Nigerians.
Every Dubai citizen has access to affordable accommodation to live while her government takes care of their bills. In Nigeria, government houses are not affordable by her citizens while unemployment is at geometrical progression. In Nigeria, the gab between the rich and the poor is pronounced that only the rich can afford three square meals per day while the poor live below one dollar per day.
Nigeria was initially blessed with extensive agriculture until in the 80s when the country now concentrated on oil abandoning other sectors to suffer as a result of high profile corruption among political leaders in Nigeria. The vision2020:20 are yet to manifest while present governments in power assume that Nigeria will be reckon with in the nearest future. With the emergence of combative insurgents plaguing the North East of Nigeria indicated the unpredicted security system will have now in the country. There is little President Goodluck Jonathan will do to save the country from Boko Haram members ahead of 2015 elections.
This is a country where opposition party sees the ruling party as an enemy. Dubai airports remain the best in the world. No local female goes with any foreign male without identifying his medical test identity card in Dubai unlike in Nigeria where female citizens queue to have sexual intercourse with foreigners without medical test as far they can pay for the services rendered.HIV/AIDS infection is high in Nigeria according to recent medical research in the world. Building Nigeria's leadership like Dubai requires creative people to see Nigeria beyond corruption.
Godday Odidi
Public Affairs Analyst
08058124798 Lagos