Castros body still not found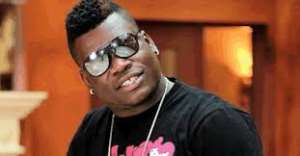 Theophilus Tagoe
Aflao, July 9, GNA - Mr Kwao Anyimiah, Aflao Sector Commander of the Customs Division of the Ghana Revenue Service (GRS) has said stories going round that the body of hip-life musician Castro had been found at Aflao were false.
Castro, whose real name is Theophilus Tagoe and a female companion went missing while jet-skiing on the Volta Lake at Ada on Sunday, resulting in a massive search effort on the Lake and shores.
Mr Anyimiah is also the Chairman of the Aflao Border Security Committee and Co-Chairman of the Ghana-Togo Inter-Border Security Committee.
Mr Augustine Luguyare, Aflao District Police Commander also told the GNA that his outfit had no knowledge of the finding of the body of Castro anywhere at Aflao.
GNA EN-GB X-NONE X-NONE