Kitiwa has won the regional round of Seedstars World, a global startup competition for emerging markets and fast-growing startup scenes in 2014.
Around 18startupscompeted during the regional event. The winning startupKitiwa, which enables customers to transfer money cheaply via bitcoin,Paysail, astartup focused on making payrolls easy for Ghanaian companies, and Pollafrique, an online survey service, complete the podium as the top three startups inGhana.
Due to their regional win, Kitiwa will be going to Geneva in February, as part of the Seedstars World Final Event. NikunjHanda,Kitiwa's CEO stated: 'Seedstars Accra was already an amazing opportunity and we're excited to go to Switzerland. The global competition will give us the necessary platform to take our startup even further.'
The event was hosted in Lizzy's sport complex, in partnership with MEST.TheMeltwater Entrepreneurial School of Technology's senior faculty member Richard Tanksly said of the partnership: 'MEST is very excited to be the Ghana regional partner for Seedstars World. These type of ecosystem-building partnerships are exactly the type of support that we need in developing countries to help boost technology entrepreneurship.'
Payment solutions provider Ingenico, which is partnering with Seedstars World for the African continent, provided the flight ticket for the winning startup to Geneva. They were represented in the jury by exclusive local distributer Link Africa Consultant's managing partner AyaoAkakpo, who was very impressed by the winner Kitiwa: 'The online payment solution provided by Kitiwa is a new and innovative idea in the payment market. Both Link Africa and Ingenico support entrepreneurs in this sector, and there is a lot of potential to collaborate.'
DEMO Africa, known for its competitions in the African tech startup ecosystem, also supported the event, with Event Director MbuguaNjihiadelivering the keynote speech and sitting on the jury panel. CEO Tim Burkly from Kaymu Ghana, Google's Ghana Country Manager Estelle Akofio-Sowah, Elias Hage of Teledata ICT, andRune Skogeng, COO from ATG Africa, completed the jury. The Swiss Embassy of Accra was also a vital partner to Seedstars World, with the Swiss Ambassador inviting the participating startups as well as selected guests to a VIP cocktail reception at his residence.
The next stop of the tour is the SeedstarsLagoson the 13th of June. It continues on toKigali, Kampala, Nairobi, Cape Town, Bangalore,Tokyo, Seoul, Bangkok, Ho Chi Minh, Manila, Jakarta,Singapore,Shanghai, Sydney, Mexico City, Bogotá, Lima, Santiago, Buenos Aires, and Sao Paulo.

About Seedstars World
Seedstars World is the most exclusive startup competition for emerging markets and fast-growing startup scenes. Based in Geneva, Switzerland and founded by Alisee de Tonnac and Pierre-Alain Masson, it is supported by the venture builder Seedstars.
After a first successful edition in 2013, the company aims to be the number one network for entrepreneurship in the world by expanding its competition massively.
Contact details:
Nellie Horn
Head of Seedstars World 2014
[email protected]
Av. Cardinal-Mermillod 36
1227 Carouge
Switzerland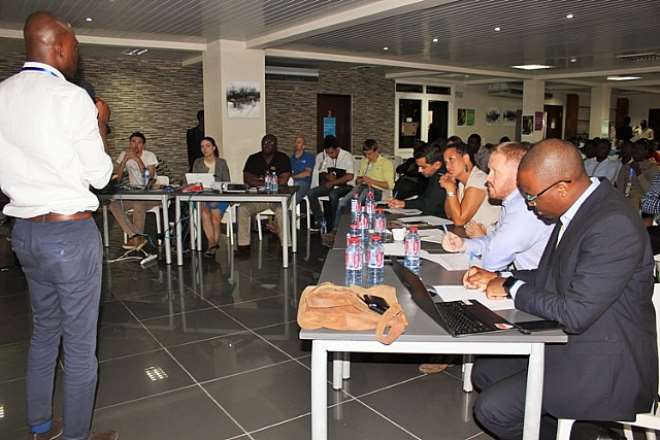 JURY MEMBER PANEL

LOGO-SSWIACCRA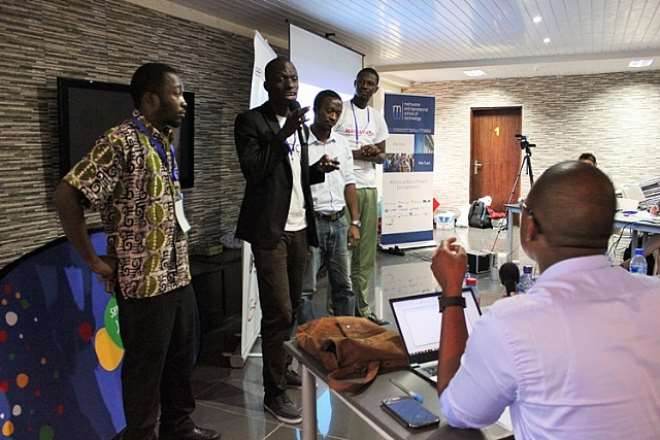 MEST STARTUP CHILLAXX APP PITCHING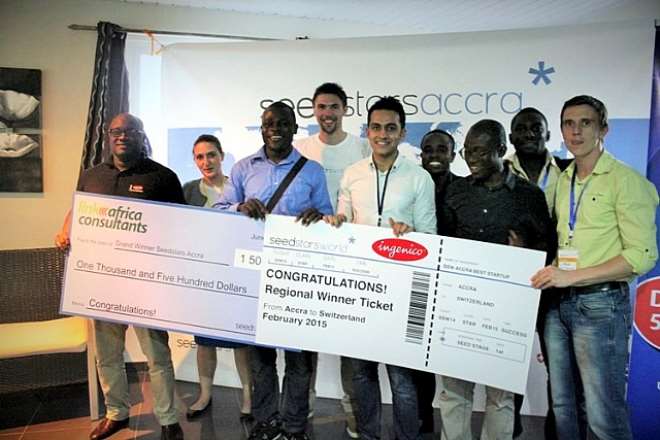 SEEDSTARS ACCRA WINNERS KITIWA, LINK AFRICA CONSULTANTS, AND SSW TEAM NELLIE HORN AND JULIEN BERTHOMIER