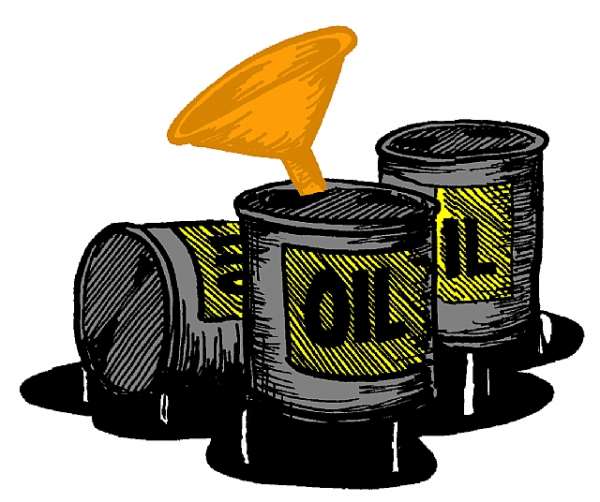 In Nigeria, it is customary for us to throw stones at government officials when they stray off course; and even when they get it right, we still find stones to throw, while we turn blind eyes to their good deeds. Perhaps this is due to the prevalent perception that most of the public officials that dot our landscape are more concerned about what they stand to gain in office rather than what they can offer the nation.
I recall that during the fuel subsidy crisis, the one official that got much bashing during that period was the Finance Minister, Dr. Okonjo-Iweala. I was part of those who ferociously wrote against the partial removal of fuel subsidy vis-a-vis the role of the finance minister in that debacle.
However, recently I have had cause to reflect on the efforts of the finance minister to tidy up the age-long mess called subsidy payments, which is monies paid to independent oil marketers for bringing in petroleum products into the country, so that they can sell to the Nigerian citizens at a reduced rate rather than the amount sold at the international market. That is what the fuel subsidy palaver is all about. It is the money that the federal government pays to fuel marketers so that they can sell fuel to Nigerians at the rate fixed by government and not the higher rate determined by the market.
Prior to January 2012, payments of subsidy to oil marketers was more like a bazaar, with every Tom, Dick and Harry who could brandish an import paper queuing up to collect money whether they import fuel into the country or not, and with practically no check to ascertain what quantity of fuel they brought into the country. There was little or no auditing done, and there was flagrant disregard for the due process in the disbursement of funds oil marketers.
But then, Okonjo-Iweala came and put her feet down that such era of impunity must stop. No more free money would be paid to those who are already obese from milking our national resources dry; no more jumbo pay to the rich at the expense of the poor; no more unmonitored payment for false claims. Yes, we abused her, insulted her family, questioned her sanity, and called her all sorts. But she was unflinching in her resolve that no more money will be paid to corrupt fuel marketers for unverified vessels of fuel purportedly brought into the country.
She didn't stop at that, she proceeded to investigate the fuel marketers and even their cronies in the accounting firm hitherto engaged to audit their claims, and what we saw were tales of woes. How some individuals in their hundreds have been stealing from a nation of hundreds of millions!
Meanwhile, my heart leapt for joy when i read about the recent savings the government announced it made from the payment of subsidy. Here are the figures: from a whooping payment of N2.2 trillion in 2012, there has been an unbelievable reduction to N971 billion in 2013! That figure represents a reduction of over N1.2 trillion or 56 per cent! Can you beat that?
This came about in response to the outcry from Nigerians about the huge amount paid as subsidy. The Ministry of Finance set up the Aig-Imoukhuede Committee which investigated subsidy payments and came up with the list of indicted individuals and companies that have been cheating on us as a nation. Not stopping at that, the finance ministry also hired new auditors that put in place different checks and balances.
Surprisingly, this great feat by the finance ministry is now being denigrated by critics and hecklers who have hitherto benefited from the corrupt regime of unchecked payments. Worse still are reactions from those who are supposed to be enlightened in the society, as evidenced in a recent editorial by a national daily which went to town with the assertion that there is nothing to celebrate in saving over N1.2 trillion from the oil subsidy payment scheme!
Truth be told, the finance ministry should be commended for its effort at ensuring that sanity is restored to the subsidy payments. I must commend the Chairman of the House of Representatives Committee on Finance, Hon. Abdulmunini Jibrin, who drew the attention of his colleagues to this achievement by the finance ministry. Speaking to newsmen recently, he called on his colleagues to applaud Mrs Okonjo-Iweala for saving the nation N850 billion from the subsidy program.
The lawmaker, who admitted he was one of the critics of the minister of finance, was not sparing in his compliment, saying, "To be honest with you, any savings you see in that area it is by the actions of the minister of finance. I tell you that confidently, if there is any savings, the credit should go to Ngozi Okonjo-Iweala."
Quoting him further, the honourable from Kano added, "I'm not a fan of Ngozi Okonjo-Iweala, but it is time for us to face reality in this country. Everything that goes wrong in this country is being thrown back at her, is she the only person in government?
If there is problem with Works Ministry, it is Ngozi Okonjo-Iweala, if there is problem in Ministry of Aviation it's her, if there is problem with Agriculture, it is Ngozi Okonjo-Iweala, and everywhere there is a problem, the blame is being thrown at her. How real is that, can't we face reality? Why are Nigerians keeping quiet?"
No doubt, this savings came at the right time when the nation's revenue base is dwindling as a result of massive oil theft. But, even amidst the mudslinging that is going on, we must separate the wheat from the chaff and give credit to whom it's due. Ngo has done well!
Abdullahi M. Seidu can be reached via:
[email protected]