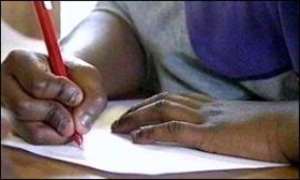 With all the controversy and centrality to the presidential campaign of 2012 surrounding the NPP's Fully Funded SHS a.k.a. Free SHS, one issue which I believe has not been discussed enough is the economic and jobs aspect of the program.
In many developed economies, the services and construction industries are critical components of the jobs market and the economy. Some of the well developed primary service industries in a sound economy are education and health care services. This is why in a sound economy like Canada's, these two sectors are highly managed by the government or are free.
So, one of the keys to boosting the economy of our country is to significantly and strategically boost these primary service industries. By adopting such programs, Ghana will be merely emulating systems which are tried and tested successfully around the world. The NPP's NHIS was a good start in boosting the health industry. The NHIS needs to be revamped and creatively expanded.
Next, naturally, is boosting the education sector. Apart from the obvious benefits of the Free SHS program coupled with improved skills training such as in providing more opportunities and invaluable knowledge for the poor, the expansion of SHS education via this program will have a huge impact on expanding jobs and the economy and boosting the incomes many more citizens.
The construction industry will greatly benefit from the infrastructural development which will come from the expansion to come from the NPP's SHS program. Also, teaching will be expanded and improved. And, these expansions will improve the jobs market and growth of the economy.
As the macro economy (GDP) grows through the new oil sector, it is imperative that we find ways to bring such growth, which naturally hits fewer people and regions, to more of our people and regions through a diversified and parallel growth in other industries such as in tourism, health and education.
On December 7th, vote for strategic jobs and economic growth plans such as is inherent in the NPP's Free SHS program. We need such focus from our parties and we the good people of Ghana should give the NPP a chance to implement this bold jobs and economic growth program.
Prince Ofosu Sefah
[email protected]