SNOW PEOPLE VRS SUN PEOPLE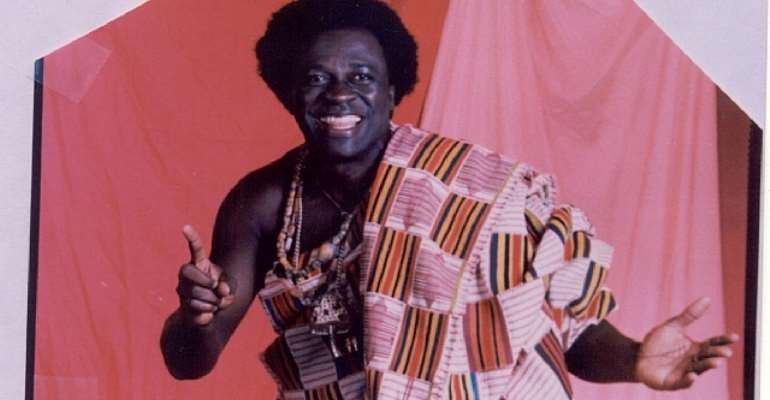 SNOW PEOPLE VRS THE SUN PEOPLE OR CHILDREN OF FATHER SNOW IN HELL ON EARTH VERSUS THE CHILDREN OF MOTHER SUN IN HEAVEN ON EARTH, c) 2011 by Prof. Afrikadzata Deku, Docteur d'Etat; Doctorat d'Etat (PhD); DESS (M.Phil); M.Sc.; DIPLOME de l'IIAP, (Post-Grad.Dipl ;); BA Double HONS etc, Founder, AFRIKAMAWU MIRACLE MISSION, AMI INC; [email protected],
1. The more CHILDREN OF ENYEKO reflect on the encounter with CHILDREN OF THE SUN in their New World, and all the wonderful things they get to know and learn about their far away Motherland of Continental Afrika, the more GAWUAME is convinced of the fact that Continental Afrika is Heaven on Earth while their Land is nothing but a real hell no matter how hard they try to heavenize it.
2. As far as they are concerned, a Land without snow as they are told Continental Afrika is can only be Heaven on Earth.
3. No Snow. No Storm. No Earthquake. No Volcano in Continental Afrika as they abound in their land.
4. Continental Afrika is Heaven and not hell like their land also because they are told again and again that Continental Afrikan Land is Fertility incarnated.
5. Crops of all kinds grow and are grown anywhere and anytime without the need for man-made fertilizers as they have them here.
6. Everywhere Food of all kinds, sizes and colours grow on trees and from the eternally fertile Womb of Mother Continental Afrika's Virgin Land for Free enjoyment by all lives in the Holy Garden of AFRIKAMAWU in Heavenly Continental Afrika.
7. They are also told that Continental Afrika is peopled with all kinds of Wonderful and Positive Rivers, Oceans, Lakes, Waterfalls, Forests, Animals, Birds and Fish of all sizes, weights and heights for free enjoyment of all Continental Afrikans and Creation.
8. From CHILDREN OF THE SUN, they also learn that Vast Continental Afrika is the Land of Limitless Gold, Diamond, Uranium and many other precious metals and stones that no other Land in the world can boast of.
9. They imagine how wonderful it will be for them too to have Continental Afrika's Sun all the day long, and all month-and-season-round which CHILDREN OF MAMAAFRIKA have more than necessary while they rot here without the blessings of the Sun, Moon and Stars.
10. While they die if and when they do not have the right clothes on for the right time, others in the Heaven of Continental Afrika have no worry over whether they wear clothes or not.
11. While they die if and when their rooms are not properly heated or cooled at the right time, others in the Heaven of Continental Afrika are free from the hell of excessive cold or heat which is their daily lot here.
12. The more ENYEKO CHILDREN think of and envy Continental Afrika as Heaven and their land as hell, the more they get annoyed at the injustice of the world.
13. They cannot understand why the Land of the Sun and the Sun Children in Continental Afrika should be so blessed with so many Limitless Resources, Wealth, Riches and Prosperity while their land is so devoid of everything Plentiful and Positive FOR ALL OF THEM TO FEAST OVER WITHOUT PERPETUAL INNER FEAR, WORRY AND ANXIETY FOR TOMORROW.
14. In their daily perpetual anger, frustration, jealousy and evilness against the Limitless Abundance of the Sun World and People and the chronic scarcity and desolation of their Snow World and Land, they consider it totally unjust for Continental Afrika to have everything in Limitless Abundance without struggling or sweating for it while they have to perpetually fight, chase, grab, sweat, struggle, compete CONQUER, DOMINATE, EXPLOIT, KILL, LOPOT, RAPE, and wage wars against themselves and others for whatever they need and want in life.
15. As far as they are concerned, it is time for them to say no to their perpetual suffering in the hands of what they call "hostile and uncaring snow world, land and environment" that is bent on destroying them or making life unbearable for them no matter how hard they work to tame, conquer and control their Snow World.
16. In their desperation to survive at all cost, CHILDREN OF ENYEKO decide they have no choice but to find and use every means possible to take over and control all the Wealth of Continental Afrika for their interests.
17. To do this, a Master Secret World Plan of Action and Strategy is carefully drawn by the strongest man of the group called DUDUTAE, and who is now the new Supreme Leader and Successor to GAWUAME who sees his Mission as programming his People to know and accept that it is a must for them now and always to conquer, dominate, control and exploit Continental Afrika's Wealth and Resources for their benefits no matter the cost to them.
18. To them, it is perfectly the legal and legitimate right, duty, mission, responsibility of all of the have-nots (that they are) to claim their share of the Universal Cake of Continental Afrika which they consider a Common Wealth or Property for all Humanity to discover, own and enjoy since to them, their survival or future as Snow Children lies in their perpetual control, domination and exploitation of the enormous Continental Afrika's Land, People, Wealth and Resources no matter what.
19. But for their Secret World Plan and Strategy of permanent Conquest of Continental Afrika's Wealth to work, it must be kept confidential and known only to the top leaders of the group (past, present and future) who must all Swear the Oath of Secrecy and Total Commitment to the implementation and protection of every aspect of their Secret World Plan and Strategy for permanent control of Continental Afrika's Wealth.
20. To achieve their goal, DUDUTAE and all his elite decide to use and hide under the covers of all kinds of lies and labels or bullets like foreign explorers, foreign traders, foreign missionaries, foreign guns, foreign civilizers, foreign developers, foreign industrialists, foreign modernizers, foreign investors, foreign educators, foreign aids and the likes as poisoned foreign gifts that they intend to use at all times and in various stages as political, economic and social baits to attract, hook, catch and perpetually keep under their control all CHILDREN OF MOTHER CONTINENTAL AFRIKA, past, present and future as a guaranteed way of ensuring their eternal supremacy over Continental Afrika's Mind and Wealth.
21. But as they plan FOR MANY A COUNTLESS SEASON all these deadly secret political, economic and social attacks on Continental Afrika for her Wealth, more and more children of MAMAAFRIKA in the Garden of AFRIKAMAWU in Continental Afrika know, danger is looming high on their Paradise.
22. Each time they meditate which they call AFRIKAMAWUMEYIYI, which means, becoming One with their Creator AFRIKAMAWU within them, they all know, sooner or later, their break-away lost sister ENYEKO'S CHILDREN, PERPETUALLY envious and jealous of their Wealth and Paradise in Continental Afrika, will sooner or later, try to bribe or conquer them with their greed, selfishness and I-ME-MYSELF Mentality and Ways of life.
23. But, they also know, as long as they stay tuned to the Limitless Power of AFRIKAMAWU within them, DUDUTAE and his people can never conquer them let alone have and control their Wealth no matter how hard and how often they try and die for what does not belong to them in the first place.
Source : Extract from the world's First AFRIKAHOLYBIBLE, Chapter 57, 1-23 which you can purchase online for the Whole AfrikaMiracle Story of How Ancient/Traditional Continental Afrikans Performed the World's First Unthinkable and Unheard of MIRACLES upon Miracles when they lived in Tune to the Limitless Power of their Mind, Spirit, Ancestral and Divine Power of AFRIKAMAWU within them . Email us for more details :
By COPYRIGHT (2011) Prof Afrikadzata Deku, Docteur d'Etat, PhD; *Doctorat d'Etat (Ph.D.) * D.E.S.S. (M. Phil) * Diplome De L' I.I.A.P.(Post-Grad. Dipl.) * M.Sc. * BA. Double Majors *
Emails: [email protected] ; [email protected]; [email protected]; [email protected]; ; [email protected], [email protected]
*SKYPE : AFRIKAPHARAOH or AFRIKAFIAGA or WindowsLiveID: AFRIKAPHARAOH* ;
*URLS: http://www.youtube.com/profafrikadzatadeku ; https://skydrive.live.com/redir.aspx?cid=4d3310fc746b4eaf&page=play&resid=4D3310FC746B4EAF%21107, http://www.myspace.com/profafrikadzatadeku; http://afrikacentricitybooks.blogspot.com/