Ya-Na murder is albatross hanged on Mills but he'll remove it – Anyidoho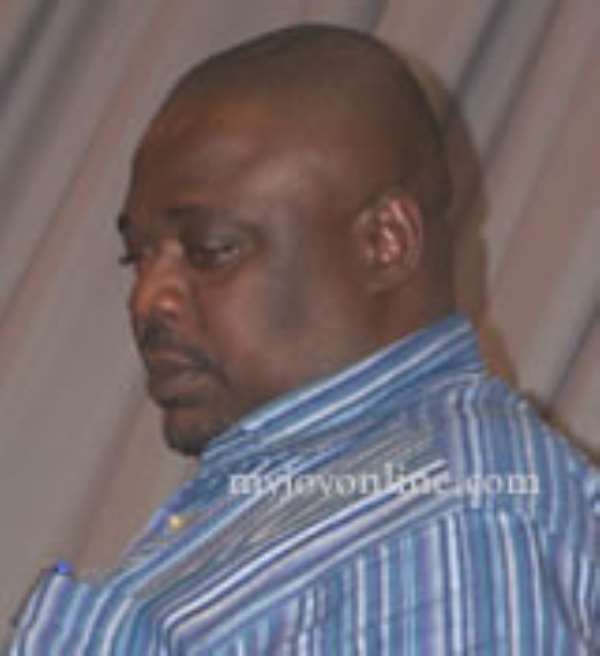 Koku Anyidoho
The Communications Director at the Presidency, Mr Koku Anyidoho has emphasised that president J.E.A Mills is determined not to pass on the Ya-Na albatross hanged on him to another president.
Without mentioning names, Mr Anyidoho said the murder of the Overlord of Dagbon Ya-Na Yakubu Andani II in 2002 was an albatross hanged on the president by some people but stressed President Mills was bent on removing it.
He was commenting on the Presiden't renewed vow and assurance to the people of Dagbon on his first day of a four-day working visit to the northern region that if it means soliciting eternal help, he will do that to ensure the killers of the Ya-Na were found and brought to justice.
The president 'doesn't want that albatross to continue to weigh him down…' the Communications Director maintained, insisting it was important for the president to assure the people of Dagbon about his commitment to get to the bottom of the murder of their overlord.
Touching on the successes of President Mills' tour, Mr Anyidoho said things went well as planned, maintaining 'it's going well in Tamale; we are not surprised they [people] are very excited.'
Meanwhile the Nasara Youth Club of the NDC in Tamale, have indicated their intention to stage a street demonstration against president Mills for defying their directive to him not to visit Tamale after disappointing them over the Ya-Na case.
Secretary of the group, Amadu Moctare, said the Nasara group was determined to make a public statement about their dissatisfaction with the president and his handling of the murder of the Overlord of Dagbon, Ya-Na Yakubu Andani II.
The youth group had earlier cautioned the President not to step foot in Tamale because the people there were disappointed and not ready to welcome him. However, President Mills went to Tamale on Wednesday to begin his working visit of the Northern Region. Reports indicate the President and his entourage were welcomed by a rapturous crowd.
But speaking on Peace FM's Kokrokoo Programme Thursday, Amadu Moctare discounted reports that the President received a heartwarming welcome, alleging that most of the people were bribed with petrol by regional executives before they went to welcome the President.
'…it has never [happened] in the history of Tamale…' that an NDC President will visit Tamale and the people will have to be bribed before they welcome the President, stated Amadu.
He expressed disappointment at the regional executives who claim they do not know the Changli-based Nasara group, claiming the executives had relied heavily on the club in the Changli area in Tamale during the previous elections.
Koku Anyidoho has called on the leadership of Nasara to get in touch with the presidency to register their concerns.
Source: Myjoyonline.com