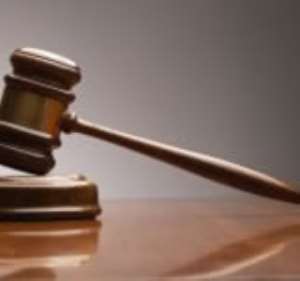 The Court of Appeal has set aside the ruling of the of the High Court (Human Rights Division) of June 11, 2010, prohibiting the Commission on Human Rights and Administrative Justice from investigating the Mabey and Johnson bribery allegations.
CHRAJ had barely initiated investigations into claims by the UK-based construction firm that it had paid bribes to government officials in a number of African countries it had operations, including Ghana. However a ruling by the High Court stopped the commission from making further progress.
The High Court's ruling followed an application by Messrs Kwame Peprah, Alhaji Baba Kamara, Alhaji Boniface Abubakar Saddique, Alhaji Amadu Seidu, Brigadier-General Lord Attivor and Dr Ato Quarshie who were alleged to have been compromised during Mabey & Johnson Limited's operations in Ghana between 1993 and 2006.
They have denied any wrongdoing, and in their application for judicial review, the six prayed the court to issue an order of prohibition to prevent CHRAJ from conducting any further hearing into the allegation because its then Commissioner, Justice Francis Emile Short, had made comments they said were prejudicial and predisposed him as a biased arbiter in the case when he appeared on a Metro TV programme.
The High Court upheld their application and slammed the commission from investigating the case.
But the Commission, per a statement signed by its Head of Public Relations Unit, Mrs Comfort Edu, expressed dissatisfaction in the court's ruling and proceeded to the Court of Appeal for redress.
Counsel for the Human Rights Commission, Thaddeus Sory, told myjoyonline.com Justices Yaw Appau, Sir Dennis Adjei and Justice Quaye unanimously held that Emile Short's comments to the effect that the alleged crime was said to have occurred outside the country did not in any way establish that there was bribery, more so when he also had indicated that the Commission was awaiting further documents to begin investigation.
According to him, the judges also held that Emile Short as the Commissioner, was not synonymous with the Commission and that it was wrong for the court to bar the entire Commission and its other commissioners from investigating the case even if Commissioner Short was found to have indeed misconducted himself.
Story by Myjoyonline.com/Ghana