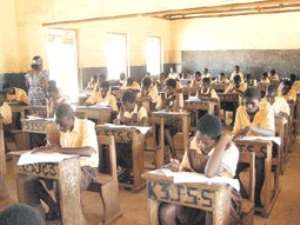 The Talensi Naddam District in the Upper East Region emerged second in the 2008 Basic Education Certificate Examination among the nine districts in the Region.
The District Director of Education, Mr. Francis Ayaba, announced this during the 52nd Independence Day celebration at Tongo in the Upper East Region.
He said the district emerged first in cultural display and is to represent the region at the national level.
Mr. Ayaba said Junior High Schools (JHS) enrolments had risen by 25 percent and that the district would need additional 10 new schools to be able to accommodate the increasing number of pupils.
He attributed the good performance of the schools to the determinations, hard work and dedication of teachers, education staff and the supports from the District Assembly.
He appealed to the Districts Assembly to help construct more schools in the District.
He commended NGOs including the Link Community Development, Catholic Relief Service (CRS), World Vision Ghana, the Paramount Chief of the Tongo Traditional Area, Tong-Rana Sabalug-Nemalteng for their support to education in the District.
The District Coordinating Director, Mr. Alhassan Fuseini, urged parents to sacrifice and invest more in their children's education.
Mr. Fuseini urged teachers to go the extra mile to add peace massages to their teachings, saying without peace there could be no meaningful development.