Why Ashanti NPP Supporters and Leaders must be Careful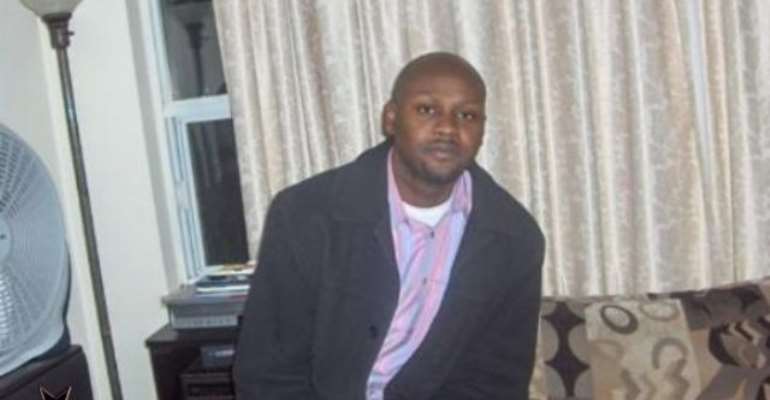 My father named me after his Asante friend Mr. Boateng. I was born in Kumasi, although I am a Kwhau. Unfortunately, my dad died barely 4 months after I was born as a result of injuries he suffered in a car accident on the Motorway. Growing up, I spent most long vacations from school with my Dad's friend - Maame Koranchie in Asafo, Kumasi. What is interesting is that my Dad's friend Mr. Boateng after whom he named me never visited or even bothered to have me visit since I was old enough to remember anything. However, Maame Koranchie, who was not even as close to my dad as Mr. Boateng, ended being there for me to the point whereby, other than my mom, no one person did more for me in my life than Maame Koranchie. Interestingly, both Maame Koranchie and Mr. Boateng are Ashantis. What is the gist of all of these, one may ask? The gist is that I know Ashantis quite well without being one. I know them to be flashy, proud, generous and nationalistic people. But, obviously, like all other people, they are not all good. Some like Mr. Boateng cannot be relied upon.
The case of Mr. Kufuor's misbehaviour in connection with government and his actions or inactions in the last two years leading towards the just-ended elections leave much to be desired. I believe I speak for many who believe that President at best did not help the NPP much or at worst sabotaged the NPP's prospects because he did not like Nana Akufo-Addo. Even many of my NDC friends believe these things. Others will also tell you that President Kufuor and Otumfuo Osei Tutu did not want an Akyem to win the elections because of historical and recent rivalry between Ashantis and Akyems. I will leave the Otumfuo out of my discussions for now because I do not have enough evidence as to what role he may have played to lead to these rumours.
Suffice it to say, though, that I believe Mr. Kufuor's actions or inactions was the margin that directly led to the NPP's loss. For instance, how could the President thrust himself into the NPP flagbearer nominations the way he did for such a new leader like Mr. Kyeremanteng? President Kufuor almost certainly would have known that after so many years of toil, the old-time leaders were just not going to take a fresh kid on the block like Mr. Kyeremanteng taking over the party. Also, I am sure the President would know that since he is an Ashanti, the party likely wanted to venture outside that tribe after his term for the next leader to achieve some regional/ethnic balance. Had Mr. Kyeremanteng won, the party could easily have splintered like it did towards the 1979 elections. Fortunately, Mr. Kyeremanteng did not win. However, being amateurish and proving further how wrong President was to support him like he did, he went on to cause trouble for the NPP by resigning and not being the good soldier for Nana Akufo-Addo, similar to the way Nana Akufo-Addo was for President Kufuor for about 10 years and to this day, after he lost but came in second to President Kufuor as NPP candidate for the 2000 elections. Also, giving himself awards, not dealing with seeming corruption by public officials, cleaning up Kejetia street hawkers just before elections, not reducing the price of petroleum much earlier when prices came down dramatically on the crude market, not campaigning much for the NPP, throwing a birthday party on election day, etc. The list of misbehaviour by the President is long indeed.
I think that Ashanti NPP folks, especially the leaders need to thread carefully so that the NPP does not become only the preserve of the Ashantis. Already, the NPP is losing, albeit by a tiny margin, Brong Ahafo and Western regions - must win regions for the party if it wants to win elections. Also, the NDC got around 42 % of the Eastern Region votes in the just-ended election. If Ashantis have leaders like President Kufuor who do not exercise due diligence in demonstrating that they welcome people other than Ashantis as leaders of the party, very soon, I think the NPP will only win in the Ashanti Region. Brong Ahafos remember how an Ashanti - Kutu Acheampong overthrew their beloved Busia. Akyems remember the treatment of Paa Willie by Victor Owusu's crowd and now Nana Akufo-Addo by Kufuor (who is also part Akuapem), Kwahus remember how the Ashanti leadership parliamentary leadership and Victor Owusu drove Kwaku Baah out of the party because his work was not regarded/rewarded.
The Ashantis are the bedrock of the NPP. They are also the biggest in the base of the party. They are like the big sister of the party. However, that base needs to retain Kwahus, Akuapems, Brongs, Ahafos, Asante-Akyem and get a good dose of support from Fantis, Nzemas, Ahanta and Northerners, etceteras in order to win. If every time a non-Ashanti leads the party or get a chance to lead, the leadership of the Ashanti NPP will find different ways every time to thwart that non-Ashanti NPP leader's success, I am afraid that a party like the NDC which is markedly inferior in terms of the quality of its leadership and ideas will win many more elections than the NPP. This is because, as foible as the NDC, more non-Ashanti Ghanaians will find it more diverse and therefore hospitable to them. Already, in the 4th republic, the NDC has ruled for 8 years and will have done so for 12 by the end of its current term. Ashantis have the most responsibility to open our party to more tribes and broaden its support. This cannot be done if non-Ashanti leaders are not given the full support of Ashanti NPP folks and their leaders. So, Ashanti NPP folks, please be more inclusive of other non-Ashanti leaders so that you will have a broadbased party for your sakes. If you insisit on only Ashanti leaders before you will assist the NPP to win, sooner or later, you will realise that the party will leak more and more people from other tribes to the NDC. Then, the NPP cannot win, with or without an Ashanti flagbearer. Let us work together for the common good of the NPP and all the great peoples of Ghana.