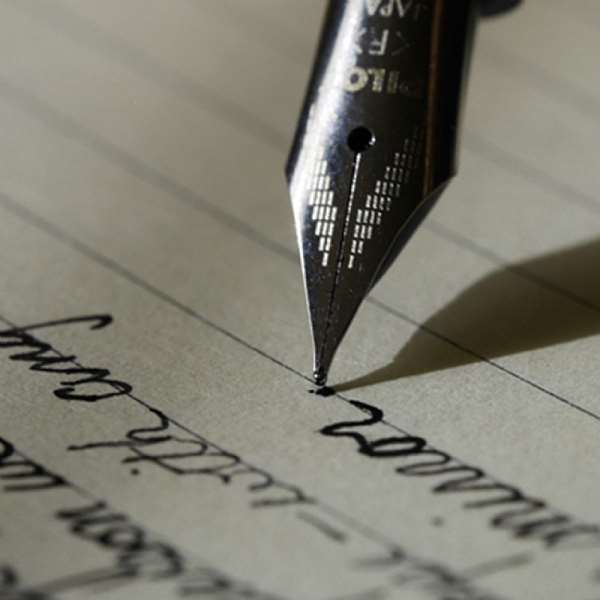 The Professional Journal of the US Marine Corps underlines the word Military, as a term derived from the French word Militaire, which was also derived from the Latin word Militaris, meaning "of soldiers or war."

One of the most agonizing and hazardous jobs on earth is the Armed Forces. Mostly very noble men and women of individual nations put their lives in harms way just to fend off, protect and secure the lives and properties of citizens.
The training is rigorous and extremely life threatening. I write with a lot of pride and exaltation for the men and women in uniform. I lived in NORRRIP Village and went to elementary school in the early 80s in Kamina Barracks, Tamale, which is just a fence away from NORRIP. As a child, I watched officers train every morning and relished the panache and aplomb our officers exhibited. I convinced myself that one day, just one day, I would enlist in the armed forces.
The military is such a wonderful place to work in, in spite of the hazards that come with the job. What is life when you can't live for others? Our officers live for us whilst we are about our daily and nightly exigencies, oblivious to the threats that these unknown men and women intercept and crush, 98 per cent of which never even come out in the public domain.

I would have been in the army but for my height. Recruitment procedures may have changed in the Ghana Armed Forces, but the last time I tried to enlist - some 15 years ago, I was told I was too short to fit in. How shameful that was. I guess they needed men and women who could break bones with their bare hands, menacing looking officers, officers who are so huge they can frighten any adversary just by the size of their stature. They may have been right then, after all it was Okonko who said in Things Fall Apart, (a book by Chinua Achebe) that a man must be hugely built and ugly. I am not hugely built and i am not ugly, at least that is what my fans tell me when they see me on national television, GTV. I have heard comments like - "oh Mubarak, you are such a handsome young man, why are you wearing dreadlocks?"
The years of using the muscle in the military are long gone. People are looking for strategists and creative thinkers who can device lethal weapons and precision missiles for wars. No disrespect to heavily built persons but wars are won by highly skilled and sophisticated generals. Science and intelligence is the name of the game today. And that is why consistently, advanced nations are engaging stakeholders to deal with threats.
The Armed Forces have become very central in almost everything. At a World Trade Centre meeting in Brussels, Belgium in 2001, the theme adopted for the conference was - "the importance of Military Organisations In Stratospheric Ozone and Climate Protection". The programme which was jointly organised by the United Nations Environmental Programme, United States Department of Defence and the United States Environmental Protection Agency amongst other things discussed Military strategies to reduce Greenhouse Emissions, the significance of the Climate and Ozone layer protection to environmental security, Fire and Explosion Suppression, Bullet-proof and Ballistic Shields, biological and chemical decontamination, Military Emissions and Armed Conflict and their impact on the environment.

The long and short of this story is that, military science is the order of the day and successful militaries of the 21st century would have to conform to the demands of the times or you expose your citizenry to annihilation from aggressive governments. I am sure Israel would not even dream about invading Palestine if the Palestinians had a deterrent like Pakistan.

Elsewhere in the World, Armed Forces personnel are glorified for their courage and given heavy defence budgets to help them assemble the best minds, boost morale and acquire the most sophisticated military gadgets. The defence budgets of serious nations are so huge it can blow your mind to bits. A nation cannot compromise on the security of its people, otherwise you expose them to danger from rogue states. As individuals we would not care so much about buying dogs, alarms and unassailable gadgets to secure our homes and offices if the protections of our lives and property were not important to us. Take a look at any shop or store in your town and you would see the sizes of padlocks and lock systems people put in place.

The story of the Ghana Armed Forces is pathetic. In spite of the enormous sacrifices by our military officers, we are always so quick to excoriate them. Any form of excesses by the military is unacceptable. Very innocent people have been killed or harassed in the past. Families have been left bereft because of the indiscipline of some young officers and we have a right to call the attention of the generals to keep their boys in check. Indisciplined elements in the military have in the past behaved like barbarians and I think the High Command would have to do a lot of work in ensuring discipline. What happened at the forecourt of the 37 Military Hospital in Accra where alleged offending taxi drivers were rounded up by soldiers, given military drills and taken to the mortuary to fondle corpses is outrageous. The brutality meted out to Issah Mobilla till he died in the hands of the military is savagery. We cannot condone such crude behaviour.

Unfortunately, we in the civilian community are equally not doing things right. When the boys in the barracks get out of hand, and like in every institution, there are procedures of bringing people to justice. Nana Oye Lithur is one of the human rights activists I respect and hold in very high esteem.
But I was very disappointed when she sought to suggest that two weeks was long enough for the military to come out with a statement on the death of a Ghanaian-American tourists who was killed by an alleged military officer on January 2. As a seasoned lawyer, I expect Nana Oye to know that the case is an alleged murder and that murder cases required thorough investigation. Impatience would not solve any murder allegation. We are not even sure if the alleged persons accused of murdering the tourist are members of the Armed Forces. To seek to rush the army into coming out quickly is very unfortunate.
I would never seek to justify the arbitrary execution of Ghanaians or law abiding foreigners in Ghana by the military, but to suggest that the entire military establishment is trigger happy is treachery. In any case, I would be expecting to hear her tell Ghanaians more than 5years is too long a time to bring to justice persons who assassinated the King of Dagbon and 40 of his subjects in broad day light at a time when Ghana is not under military rule. These were civilians killed by civilians and Ghana's so-called most outspoken human rights activists have been quiet.

We have seen cases of indiscipline exhibited even by the most sophisticated armed forces in the world. We are witnesses to how American and British soldiers tortured innocent Iraqis and Afghans. The US is arguably the world's topmost democracy where rights and liberties are respected by institutions of state, yet we saw chilling images of the barbarity of some elements of the US Army, largely young officers who don't even know why they were in Iraq.

It is very dangerous the way we are too quick to denounce the Military. The media is not helping much because you have all sorts of poorly trained journalists running commentary on the behaviour of the Armed Forces of Ghana and instigating hatred for the officers in uniform. The now opposition New Patriotic Party is also not helping much. Some leaders of the party including its defeated presidential candidate in the last elections have at any given opportunity tried to drag the military into politics by calling the NDC "solja foor aban - military people's party." The Armed Forces is there for all of us and have conducted themselves fairly well in the last 17 years or so.

We don't even care what difficulties confront the military. We are not even talking about the problems of the Armed Forces yet expect them to live beyond reproach. For the record, the Ghana Armed Forces is one of the most under-funded armies in Africa. The Ghana Armed Forces is nowhere in comparison to countries like Kenya, Cote D'Ivoire, Botswana and Cameroon.
Cote D'Ivoire for example has a population of 18 million plus people. It has 17,050 personnel in its military. It also has 10 main battle tanks, 10 armoured infantary fighting vehicles, 41 armoured personnel carriers, 3 patrol and coastal combat vessels for the Navy, 6 combat capable aircrafts for the Air Force and spent $US 300M in 2007 on military budget.
A tiny country like Botswana spent $US 283M in 2007 on military budget. In the same year, Burkina Faso spent $US 101M and it has 10,800 personnel in their military, Cameroon has 14,100 personnel in its military. Her population is 18 million plus, and Cameroon´s defence budget for 2007 is $US324M. The country has 22 armored infantry fighting vehicles and 33 armored personnel carriers. Whilst Ghana's Navy has 6 patrol and coastal combatant vessels at 2 bases, Cameroon has 11 patrol and coastal vessels at 3 bases. Cameroon´s Airforce has 15 combat capable aircrafts and 7 armed helicopters. The Ghana Airforce only 9 combat capable aircrafts.
Our defence spending for the same year as the above countries - 2007 -is $US104M. Even very tiny looking Jamaica, whose population is less than 3million spends more on the country's defence than Ghana. Jamaica´s defence spending in 2007 was $US 105m, and guess how many armoured infantry fighting vehicles Ghana has? Just 19 and 50 armoured personnel carriers. We are no where near our own peers in Africa in terms of military might - countries whose GDP is nearly the same as ours or slightly ahead of Ghana's. Our boys and girls in the garrisons are overstretched and under resourced. It was dancehall singer Rodney Pryce, aka Bounty Killer, who asked in his song how governments expect a frustrated security force to keep the peace, couldn't they understand that "a hungry man is an angry man and we've been telling you this from 19....how long?"

The NPP has to stop its propaganda of disrespecting the very men and women who in times of trouble they would be quick to call upon to save us all. We keep hearing all manner of very stupid stories put out in the media just to discredit the Armed Forces because the NDC enjoys some perceived support in the military. Our Generals and Officers are loyal only to Ghana and no one else. We should stop this shameful attitude of claiming the military is back in power because the NDC is the military and the military is the NDC.

What the military needs now is support to execute its duties and not denunciations from people who cannot even handle a gun let alone fire it.
Credit: Ras Mubarak [[email protected]]