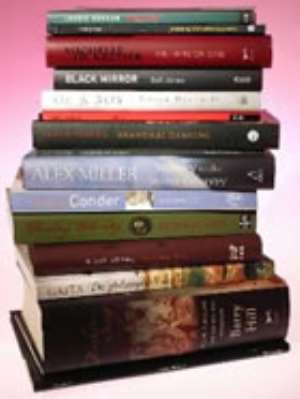 Mr John Hobenu, Northern Regional Director of Education has appealed to parents to encourage their children to read to enable them understand the English Language and knowledge about the environment.
He noted that most children did not have the freedom at home to study to improve on their understanding of the English Language to perform well in school.
Mr Hobenu made the appeal at the launching of Northern Regional Book Fair in Tamale on Wednesday.
It was under the theme: "The child has the right to read".
Placard bearing school children went on a route march and some of the placards read: "Read for Power", "Read for Facts", "Read for Passion", "Reading gives meaning" and "Reading improves memory".
Mr Hobenu pointed out that poor performance of students in the Basic Education Certificate Examination (BECE) and West Africa Senior Secondary School Examination (WASSCE) over the years was worrying and needed concerted efforts to reverse the trend.
He said the poor performance in key subjects was due to lack of understanding of examination questions, which were in English because they were not exposed to library facilities in schools, communities and at home.
Mr Hobenu noted that the pleasures of modern technology such as the computer, internet and cell phone had taken a lot of the students' time and rarely made any conscious effort at reading.
He said students needed to understand that they could only enjoy the full benefits of these technological developments if they devoted much of their time to books, which would eventually push them to greater academic heights.
Professor Samuel Boateng, Executive Director of Ghana Book Development Council (GBDC) said the fair was to bring together producers and end-users of books for acquaintance and human interaction.
He said in addition, it would provide a platform for publishers to showcase their past and current books, which were useful in the classrooms, especially in the new educational reform.
Professor Boateng said GBDC had taken upon itself the need to foster reading habits and facilitate the inculcation of "book buying culture" and urged parents to buy books for their children instead of toys as gifts.
Alhaji Mustapha Ali Idris, Northern Regional Minister, said proficiency in reading was the key to knowledge as it exposed the individual to the shared experience of humanity and provided a door to all vocations.
He stressed the need for reading skills to be imparted to the youth from basic school to tertiary level.