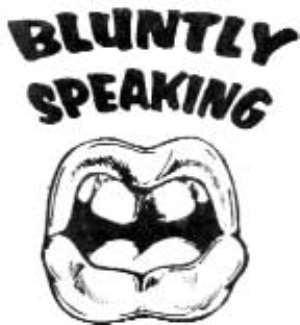 THE ENTRY Clearance Officer of the British High Commission in Ghana had concluded that I was a poverty-stricken widower burdened with five children but otherwise without a family and without any social status in my own country.
Perhaps, having messed myself up, I could start life all over again at the ripe age of 70. Where else to go but to the United Kingdom also known as Great Britain?
Great Britain, the Utopia of Sir Thomas Moore where everything was perfect. Great Britain, the land where milk and honey flowed freely.
Great Britain, the El Dorado where the very streets were paved with gold and the people drank from gold cups. Great Britain, climatically, racially and socially so hospitable!
I f I went to Great Britain at the age of 70 (Seventy years), perhaps I could get a job as janitor, a fruit picker, a railway porter, a worker in an old people's home, a sweeper or possibly a toilet cleaner.
If that failed, perhaps Her Majesty's Government would pity me sufficiently to give me a Council flat and put me on a weekly dole. From the hell of Ghana to the Heaven of Great Britain. What a mouth-watering prospect! So I would resort to plain falsehood, fraud and false pretenses to get to Great Britain.
The small and insignificant sacrifice I would have to make, would be to sell my house, or rent it out or even abandon it altogether.
I would have accepted the decision of the Entry Clearance Officer. After all, I believe that no citizen of a country has the right to enter another country without a visa or some similar arrangement that permits such an entry. Four things made me react.
In the first place, the Entry Clearance Officer had insulted my son and me. Secondly, he had defaced my passport by putting in a stamp indicating the refusal to grant me a visa.
Thirdly, I very much wanted to visit my son, his wife and my grandson. Finally, the Entry Clearance Officer himself had stated that I could appeal, under Section 82(1) of the nationality, Immigration and Asylum Act 2002.
Letters of protest went from me, the Secretariat of Otumfuo Education Fund and from a personality who is one of the prominent traditional rulers in the Ashanti Region. It was my son who formally appealed against the decision to the Asylum and Immigration Tribunal in the United Kingdom (AIT-UK). His appeal was dated June 28, 2006.
On July 12, 2006, the AIT-UK wrote to the Visa Officer. In the letter entitled NOTICE OF PENDING APPEAL, the AIT-UK stated, "A Notice of Appeal was lodged on 28 June, 2006 against the decision of the respondent. A copy of notice of appeal is enclosed."
The letter went on, "The Tribunal directs that you file by 27 September, 2006, a copy of the notice of decision to which the Notice of Appeal relates, and any other documents giving reasons for that decision, together with any application form, record of interview, or any other unpublished document to which you rely upon. You must serve, on the appellant, a copy of all the documents, except for documents which you have already sent the Appellant."
Before the AIT-UK's letter of July 12, 2006 and the deadline given to the Entry Clearance Officer, the British High Commission wrote a letter to me on July 7, 2006 in response to my protest letter to them.
Their letter stated that the original decision had still been maintained but that I could still write another petition or fill out another Application Form.
Of course, since my son had already appealed to the AIT-UK, since I did not believe in getting justice from the Entry Clearance Officer, and since I did not want to go through the rigmarole of filling out another form and paying another fee of ¢1,008,000 (One million and eighty thousand cedis), I contemptuously decided not to reply to his letter. After all, his mind was made up and he hated to be confused by facts.
Mark this, dear reader. On September 8, that is, more than three months after the Entry Clearance Officer had refused my application with the impertinent surmise that I was a crook trying to sneak into his precious Britain and that my son could not meet the costs of my trip, he wrote to my son.
The opening paragraph read, "We have received an application from the above-named, who states that you have invited him and that he will be staying with you at your address during his visit to the UK."
Paragraph Two: "I would be grateful if you confirm if you have invited the above-named person and if you are related to him. If you are related to the applicant, please explain the exact relationship between you."
Paragraph Three: "Please state when you became the occupant of the property."
Paragraph Four: "Please state whether the above-named could have been invited by either a family member or friend with access to the property and without your knowledge or consent."
Paragraph Five: "Without clarification from you on this matter, it is possible that future applications by friends and relatives may run into difficulties."
Paragraph Six: "Please send your reply to the High Commission by post, fax or e-mail as shown above, quoting our reference number."
Until I read the letter from the Entry Clearance Officer, I was under the impression that the British concept of justice and fairness was that an accused person or suspect was presumed innocent until found guilty.
A British citizen, working in the Diplomatic Service of his country, finds me guilty on 31 May, 2006 of being a crook trying to sneak into his beloved country by fraud, falsehood and false pretenses on the basis of mere surmises.
More than three months later, the same Officer tries to look for evidence to establish my guilt or innocence. I had signed a document giving this Officer a blank cheque to investigate my claims.
My son also had provided all the necessary information about himself and me to the AIT-UK. The AIT-UK had sent copies of the information to the Visa people in Accra. What was the point in writing that letter to my son?
How was my son to establish his identity and relationship with me? I am sure that if a British doctor practicing at Harley Street had conducted a DNA test on my son and me and confirmed the blood relationship, this Entry Clearance Officer would still have cynically rejected the results as doctored by someone in the employ of my son, or on the grounds that the doctor had been bribed.
Though my son had provided irrefutable evidence that he owned the house he, his wife and baby boy live in, the officer chose to write, "The Occupant" instead of my son's name.
At first, I could not understand, neither could my son and his wife. After visiting London, I have since come to know why.
The explanation, together with further comments on the letter, will be given in next week's instalment. Do not miss it.