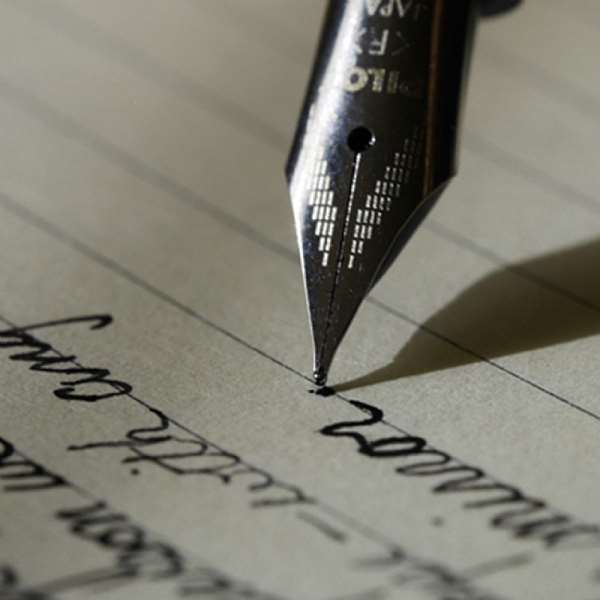 A GNA Feature by Esther Amofa, AIJC Intern
Accra, Sept. 29, GNA - Sakina Seidu, 20, is another of the ever-growing chain of victims of fake land deals in Accra. A fake landowner, who is involved in multiple land sales in Accra, swerved a young mother, who carries a nine-month old baby.
Her story is a cold reminder that the fake landowners would stop at nothing to fleece their victims. Neglected by her family, Sakina came from Northern Ghana to Accra to eke out a living. A "big man" who promised to take care of her took advantage of her and made her pregnant.
To avoid shame, he gave her some 500,000 cedis, some of which she used to construct a small stall on a piece land rented to her by a man, who claimed he owned it.
Sakina and other traders, who had kiosks and containers at a site close to the Mamprobi Post Office in Accra, paid not only rent to a man, who introduced himself as the owner of the land, but they also paid tolls to the Accra Metropolitan Authority (AMA). There was confusion at the site one day when news went round that the real owner had returned from overseas and was evicting the tenants. The traders struggled to protect their wares from looters in the confusion.
Eventually, the traders were displaced and poor Sakina was not left out. She started living on the street and was, sadly, hit by a vehicle. Now, she goes through a lot of hustle with her baby at her back, in the scorching sun and braving the cold streets of Accra. "I have no family members to go to since my parents are dead and my relatives have also neglected me because I gave birth outside wedlock," she said.
This pathetic situation is nothing more than a result of land litigation, which has rocked Accra and some areas in recent times. The high rate of land litigation is causing a lot of harm to the individual, the society and the nation as a whole. As people fight over land and battle it out physically, with some consulting juju men and 'pray-for-me-pastors' to establish the rightful owners, there are obvious casualties. Owners of stalls, kiosks and containers or land are thrown out of business and it becomes difficult to earn a living.
Speaking Gurunshi, Sakina said: "This man did not take his time to question us but went straight to the Police station. He came back with a forklift and other machines to throw us out of the land. They destroyed my small shop.
"My dreams are shattered, oh God! What should I do now?" she asked, as tears rolled down her cheeks.
When Sakina confronted the man who initially collected the money from her and the other traders, he assured her that everything would be fine because he was the rightful owner of the land and he was making all efforts to take the matter to court.
"All the traders managed to find a new place and later tried to take the matter up but as for me I was still perching in the broken stall. One day, I was severely beaten by land guards. They said someone else owned the land and had asked them to sack all those residing on it. "They beat me. I had wounds all over my body. I'm now always in bed. Who is to be blamed, why must I suffer at the expense of someone's dubious behaviour?"
been to no avail since they are not sure of what would happen again on that land. Their containers are also rusting in a muddy pool at the Indafa Park at Mamprobi.
The negative economic consequences of such multiple land sales, leasing or renting cannot be overemphasised. It causes financial loss, as traders sit idly at home. They make zero contributions by way of taxes, and also nothing to the overall efforts to create wealth and reduce poverty.
Is it not sad for some chiefs to give plots of land to people, who claim to develop them for public services like schools and clinics to the benefit of the community only to turn round to sell those plots at unreasonably high prices?
These unscrupulous persons would do everything to certify documents to support their fraudulent behaviour and deceive others. The moment one starts to develop the land, there is confusion. Litigation begins with "stop work" signs written by faceless people, who all claim ownership of the land.
With the assistance of fierce looking land guards, they unnecessarily harass workers at building sites, render them jobless and destroy buildings and building materials.
In a twinkle of an eye, one's investment goes down the drain. The call by Sheikh Ibrahim Codjoe Quaye, Greater Accra Regional Minister, to District Assemblies to properly scrutinise land development applications submitted to them for approval to expose multiple land sales by unauthorised persons is welcomed news.
Sheikh Quaye said once the Assemblies approved the plans and issued development permits in strict accordance with the law, only approved areas would be developed, and it would also be difficult for anybody to create chaos in the land sector. That call was made at a workshop on Land Management and Conflict Resolution for Traditional Rulers in the Greater Accra Region two months ago.
One wonders if the District Assemblies are abiding by the Regional Minister's call to stem the tide of most of the problems associated with land management.
"The scramble (for land) has come with various problems. These include boundary disputes, unauthorised development, multiple sales of land, impersonation, chieftaincy disputes and recently the issue of land-guards," the Regional Minister noted.
The influx of people to the national capital, Accra, in search of jobs or to take advantage of the numerous facilities available has aggravated the land management problem in the Region.
He expressed the hope that the operation of the Land Administration Project would be the panacea to the land management problem. It is very expensive to tango in court, and time would be better spent on other productive activities for wealth creation than spending resources and fortunes on litigating spurious landowners. But the buyer or tenant equally needs to be ware.