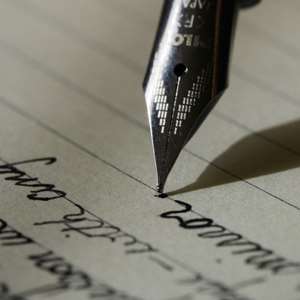 Accra , July 29, GNA - Ms. Akua Sena Dansua, Minister of Youth and Sports, on Thursday said the National Youth Employment Programme (NYEP) was to prepare beneficiaries for the future and not an avenue for permanent employment.
She explained that initially, the programme was to offer beneficiaries an opportunity to serve in diverse capacities in various sectors of the economy for two years, after which they were to exit for either further academic upgrading or acquire a professional accreditation for real employment.
Ms. Dansua had taken her turn at the Meet-the-Press series in Accra to explain some pertinent issues pertaining to her Ministry.
She pointed out that a lot had been achieved in terms of sports promotion, skill training and talent development among the youth in the country and the Ministry was on course to achieve objectives under its mandate.
However, Ms. Dansua said the concept of NYEP as one of the programmes under the Ministry since its inception in October, 2006, had undergone various challenges and had been widely misinterpreted by the public, who unfortunately mistook it for real employment.
She explained that the programme had engaged 49,450 people in the Youth in Agriculture Module and engaged over 50,000 youth totalling over 99,000 since January 2009 which had placed huge financial burden on government's payroll.
The Sector Minister said it was against this backdrop that a clear exit plan had been introduced under the programme to give other youth the opportunity to benefit.
She said a comprehensive programme had been drawn to assist those who served as Community Education Teaching Assistants to enter into teacher training colleges while those who served in the security would be absorbed by private security services.
"So far, about 3,000 Community Protection Assistants have exited into the private security companies, while 24,000 Community Education Teaching Assistants and 13,000 Health Extension Workers have also been exited," Ms Dansua said.
She said upgrading of the programme would shift focus from the traditional Youth in Security, Health Extension and Community Education Teaching Assistants modules, to self employment modules that had the capacity to engage more youth, and encourage entrepreneurship among beneficiaries.
Ms. Dansua said the Youth in Agri-Business, Youth in Mining, Youth in Afforestation and Youth in Construction, would be given the necessary attention to ensure that individual youths and the nation derived maximum benefits from the modules.
She said in addition, a separate unit had been created within the Ministry to address unemployment among people with disabilities while a new National Head Office accommodation had been completed to house the NYEP and ensure expanded resources to its National, Regional and District offices to address transportation problems.
Ms Dansua said a proposed NYEP Draft Bill was currently before Cabinet for consideration and subsequent approval by Parliament to ensure the smooth implementation of the Programme.
GNA