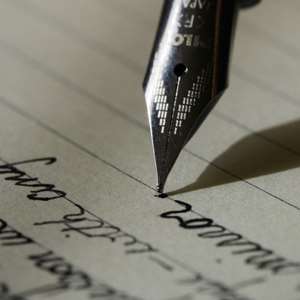 January 19, 2011
Accra, Jan. 19, GNA - Nothing can ever stop a person who has the determination to succeed. Despite all odds the Chief Executive Officer (CEO) of rLG, Roland Agambire, rose from the grassroots in one of the remotest and poorest parts of the country to a place where only the privileged can be counted.
Rolan Agambire, whose rLG company received Good Customer Service Award from the Customer Service scheme in 2010, was also awarded the Young Entrepreneur of the year by the ECOWAS, an honour which the Ghana Chamber of Commerce conferred on him. The rLG Company received a bronze medal as one of the companies that have distinguished itself under the ICT category by Ghana's Ministry of Trade and Industry.
The successful launch of the G-series range of phones that brought together local and international stars is a manifestation that Roland, affectionately referred to as Ro by his peers, is indeed a very determined person poised to change the face of Africa. At age 25, this proud son of Sirigu in the Kassena Nankana District of the Upper East Region had already liberated himself from the jaws of poverty and embraced wealth with two arms, a feat which came about through hard work and determination.
This formidable achievement is the distinguishing mark of Roland Agambire who through sheer determination, fortitude and ambition barred all the odds to discard the yoke of poverty and got to the pinnacle of success.
The attraction, the vigor and conviviality of this young man easily towers above many of his peers and the youth in Ghana. His personal appeal during his NAVASCO days as an "Add-Maths" student endeared him to students who leaned on him for mathematics tutorials. Ro was the youngest and the smallest in his class in Navrongo Secondary School where his career begun but he towered over many students due to his sharp knowledge of mathematics. His presence in the Arts class was therefore a departure from where he occupies today.
Agambire never missed the opportunity of purchasing second-hand clothing from the south during holidays to sell to students on campus upon the reopening of school. He would also help students to purchase commodities and provisions anytime he went on exeat. He has also had stints with the Navrongo Health Research Centre (NHRC), where he worked as a field supervisor. He embarked on treks to "Sankaase" in Togo to purchase shoes, shirts and materials to sell to people of Navrongo on credit to earn extra money while in NHRC.
He exported locally made baskets, footwear and other artifacts from Ghana to Europe for sale. Apart from that he had already sold kerosene during his elementary days to fend for himself in school. Such are the genesis of Roland Agambire's business acumen. Some students including this writer made mockery of him at the time but little did they expect that Ro was laying the foundation of a glorious career.
A description of Ro's personality can be summed up in one word -DETERMINATION. He is one person who discovered his career early enough. One thing that was also unique about Ro was that he abhorred cheating just as nature abhorred vacuum. Apart from being a "Teaching Assistant" (TA) to mathematics teachers, Ro was also a very generous and pious person probably due to his poor background. Another distinguishing feature about him was that he never depended on other students for survival on campus but all the same he related well with people from all walks of life.
He has solid academic qualification and the requisite experience, having tried his hands on so many businesses successfully, in addition to being a trained teacher who holds a certificate from the St. John Bosco's Training College in Navrongo. He also holds a Bachelor of Business Administration from the Ghana Institute of Management and Public Administration (GIMPA). While some of his Northern brothers have found construction and politicking as the quickest way of making money, Ro believes in determination, hard work, perseverance and dynamism which he has combined well to develop a rare skill in income generation and job creation.
Today Roland has become a philanthropist helping many students of Northern decent to pay their school fees. One would have thought that since he passed through "hot" waters before climbing up to success he would have cared less on assisting people to grow but the opposite is true. Agambire is obviously helping to change the lives of Ghanaian youth by offering them self-employment on the ICT module of the NYEP, as well as offering affordable mobile phones to Ghanaians. His company rLG has gained popularity in Ghana like wild fire in the patched grass fields of the north.
The company is currently running various programmes with the ministry of Youth and Sports under the National Youth Employment programme (NYEP) of the Ministry. Indeed rLG Communications is the sole implementer of the ICT Module of the NYEP. This project is aimed at training the youth in mobile phone assembling, repairs and servicing. The key objective of the project is to equip the unemployed youth with employable skills in mobile phone repairs, managerial and marketing skills that will guarantee their financial freedom. It will also make them full time entrepreneurs who will offer employment to the youth rather than have them parade the corridors of government offices looking for non-existent jobs.
This programme has since 2008, passed out some 10,000 trainees throughout the country who are visible on the streets sitting under rLG umbrellas selling and repairing phones. As part of the training programme, trainees are set up or employed in the company's sales and service centres on a permanent basis. These are business centres ran by graduates of the training institution, with the main task of undertaking sales and repairs of mobile phones and phone spare parts.
The gesture, as earlier indicated, is meant to empower the youth through job creation in applied ICT so as to enhance sustainable national growth and socio-economic development. rLG is also giving employment to the youth through the application of ICT in mobile phones, Computers, laptops and other electronic equipment and aims to continue to provide quality technological services and products to consumers in the ICT world.
rLG is extending its leadership role throughout the West African sub region in the industry by the close of 2011, and would unveil the first ever mobile phone assembling plant in Ghana before the end of January, which will produce high quality rLG branded mobile phones. Liberia has already found in Ro a pivot, which could transform that country's communication sector to create jobs for the youth and has awarded him a five million dollar contract to train its youth in mobile phone assembling.
Given the requisite support, there is no doubt that Ro could easily become a man of his own class in Africa just as the Rocky Fellers and the Bill Gates of USA. He is gaining widespread acceptability across the continent for his vision of job creation even in areas that no one ever thought of. Those who have had the opportunity to interact with the 36-year-old Entrepreneur would testify that this is a young man whom destiny has thrust onto the business scene of Africa and a gift to Ghana by a stroke of chance.
GNA
(A GNA feature by Caesar Abagali)