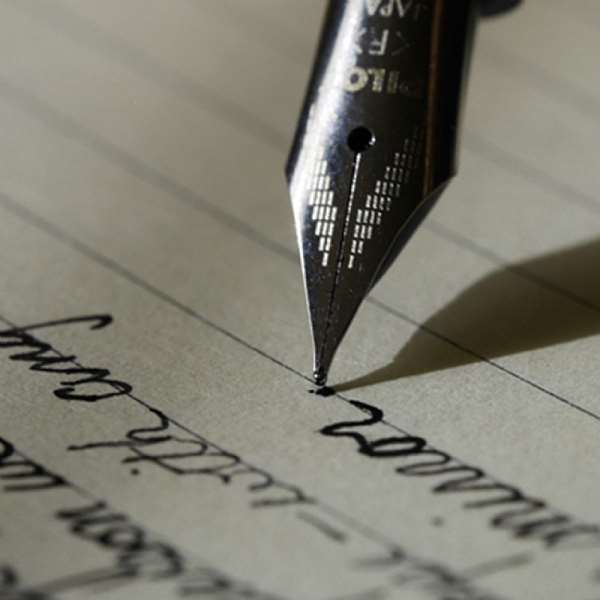 On 31 December 2003 a news item appeared on the Ghanaweb titled: MPs Complain About Legal Jargons In House. The news item went on to say that: "the floor of Parliament virtually becomes empty when it comes to debates on bills.
Most of the members desert the house apparently because debates on bills are dominated by legal jargons and procedures that confuse them". This suggests that Parliament in Ghana is not living up to its potential. It is far from providing an effective oversight and representation.
This also brings into sharp focus the calibre of the people Ghanaians elect to Parliament, the reasons why people offer themselves for parliamentary duties, structures in place to assist parliamentarians in carrying out their duties effectively and efficiently eg the role of the Clerk of Parliament and members of the civil service working in the various Ministries and Departments. It is necessary to examine why Parliament is not living up to its potential and to find out how it could be assisted to get there.
Role of Parliament
Parliament is where the people who represent the citizens of a country come together to debate, discuss, reflect, and make decisions about how the country's policies, laws and finances work to reflect the public will and the public interest. It is a vital democratic institution serving as a bridge between the state and the civil society carrying out its legislative oversight and representative function that strengthen governance.
Parliamentarians must fulfill many roles: a legislative function (law making and participation in the making of public policy); an oversight function (holding governments accountable for their actions); and a representative function (representing citizens and, in effect, giving a voice to civil society at the level of the state). One of the main planks of their work is the careful deliberation and debate of issues. This is the fundamental guarantee the public have that decisions are well considered and that key issues are brought to the attention of the people they serve. In fact, most of the daily debate in the Parliament and much of the work in parliamentary committees concerns legislative initiatives. It is therefore disturbing if parliamentarians in Ghana are unable to carry out this most important duty because of the perceived "excessive use of legal jargons."
Composition of Parliaments
A scan through the ranks of most members of Parliaments around the world and you will see that they are from all the different walks of life, business people, lawyers, teachers, medical officers, journalists, farmers, as well as experts in a range of issue areas, such as the environment, manufacturing, economics, aviation and, of course, politics. The background of MPs in Ghana's Parliament therefore reflects what exists in most other Parliaments. Parliament is not the preserve of lawyers. That being the case why are parliamentarians in Ghana not able to work to their potential.
Is it possible that most of the parliamentarians in Ghana are not putting in the required time and energy needed to function effectively in this important role? Is it possible that people seek election mainly because they see this as an opportunity to make money? It appears there is no desire on the part of some parliamentarians to serve the country or contribute to the effective government whether in opposition or as a members of the Government. They are there for what they can get.
To be an effective and efficient MP requires sacrifices, hard work and relevant skills including: time management and analytical skills or the capacity to quickly acquire these skills. It is good that this issue has come up in an election year. Electors must exercise their democratic rights carefully by electing capable, honest and hard working people who will devote their time and energy to their role as parliamentarians. They should not be swayed by empty promises and offers of money and commodities.
Language and procedures
I will like to turn now to the issue of language and procedures in the Parliament in Ghana. Understanding complex issues and expressing one's views about them requires knowing an essential vocabulary. In this respect MPs face a steep learning curve especially when first elected. To succeed, they must explore and develop ideas with words. They must build up a glossary of terms used in the parliamentary and legislative process bearing in mind that public institutions are built with statements that are pregnant with meaning. When it comes to constitutional and legal issues, words and expressions are extremely important. Lawyers by their training can contribute to or engage effectively with the parliamentary processes and may sometimes see the need for the use of the correct terminology to avoid ambiguity. This should, in most cases, be seen as necessary and important. Having said that, the issue of procedures that cause confusion is not limited to Parliament. It pervades the whole of Ghanaian society. Many public officials either consciously or unconsciously contrive a multitude of incomprehensible paper trail and a procedural maze that makes it impossible for many people to find their way through. Some of these procedures are contrived for the purpose of making money; others have become necessary because of the Ghanaian's ability to find ways around regulations.
In relation to language, Ghanaians are obsessed with the use of "long" and "big words. A teacher will use perambulate where walk through or about would do and a lawyer would use the Latin "ab initio" where the English "from the beginning" would do. This is a means to boost their egos. Some written work requires a person to have a doctoral degree in English to understand what has been written eg most people will struggle to understand the following part of a sentence taken from (Ghanaweb 10 October 2002, "…..demand unqualified apology from….for creating an environment for unnecessary panic over his effusions which are nothing less than a quixotic reaction to some phantasmagoric hallucinations" In this same article the ff expressions were used "have not changed from being vivacious, altruistic, neighbourly, dedicated and affable lads;" "accused of having a penchant for garrulity". We need to move with the times and adopt Plain English even in legislative drafting. This obsession with "big words" is even worse in oral communications. I attended a function in Ghana sometime ago where the speaker kept using big word after big word, where the simple words may be better. The audience seemed to appreciate this as they kept shouting "tu bra, "tu bra".
Structures to support work of Parliamentarians
I am not aware of the structures in place to support the Ghanaian parliamentarian but the administrations of Parliaments provide comprehensive services to support the legislative process and parliamentarians. Procedural and legal specialists research and review draft legislation. Most Parliaments have a Library and specialists at the Library of Parliament provide research and advice on policy aspects of legislation, as well as analysis and background information on government bills. They support the work of parliamentarians through issuing briefings, background analysis, proposals for studies and report drafting, along with more conventional information products.
The Clerk of the House is also normally experienced in procedural matters and can be consulted for advice on such matters. It would be interesting to know how many of the parliamentarians in Ghana have consulted the Clerk for advice on the complex procedural matters they complain of. The Table Office also has responsibility for the procedural and administrative support necessary for the effective conduct of the business of the House and there is always procedural information for MPs to consult.
The Public Service, the administrative arm of government, is also there to provide high quality advice and support for Parliament and play a major role in the legislative process. The writer has had occasions to sit in the Adviser's Box in Parliament to see debate on a Bill for which he had carriage go through. He was there to support the Minister of his Department who has responsibility for the Bill and Parliamentarians in the legislative process. The Westminster system is based on the idea that ministers come and go, but the public service is a constant. In this respect the advice given by Public Servants is supposed to be given fearlessly and impartially. Most MPs have staff who assist them in their work. Some are paid from the consolidated fund or are seconded there from the Public Service. They are also able to call on public servants except that protocol requires that advice sought by opposition/cross bench parliamentarians have to go through the government. There is also available effective and efficient party structures able to discuss policies and programs and able to seek or provide legal advice for its parliamentarians. What can be done?
In conclusion if Government and Parliament are serious about strengthening the parliamentary process they will have to have adequate resources, qualified and knowledgeable staff and a well resourced library. Parliamentarians should also be provided with adequate resources, offices, staff or a pool of staff for the government members and a pool of staff for the opposition and cross benches, supported by a functioning and effective Public Service. Where necessary there should be education programs and seminars organised specifically to help parliamentarians engage effectively in the legislative process. Orientation and induction programs if not already in place must be instituted.
The parliamentarians on their part should ensure that they will devote their undivided attention to the work of Parliament, build significant expertise in their areas of investigative interest, acquire a thorough procedural knowledge of the legislative process, avoid conflict of interest or declare any conflict of interest and take appropriate action required when they do so, eg abstain from the debate/decision. They must remember they are there to serve the people who elected them and not to "lord" over them. The party machinery should also be able to provide support to their parliamentarians. Where is the money coming from?
The resources could be found by reallocating priorities and reducing government expenditure, eg the President and Ministers can cut down on overseas trips, reduce the number of Minister's and Deputy Ministers, avoid waste and duplication in the system by eliminating the ghost names on pay rolls and above all reducing the level of corruption in the system. If we are able to reduce corruption we might increase the nation's ability to raise revenue, which will assist in meeting the many needs of the country. Views expressed by the author(s) do not necessarily reflect those of GhanaHomePage.