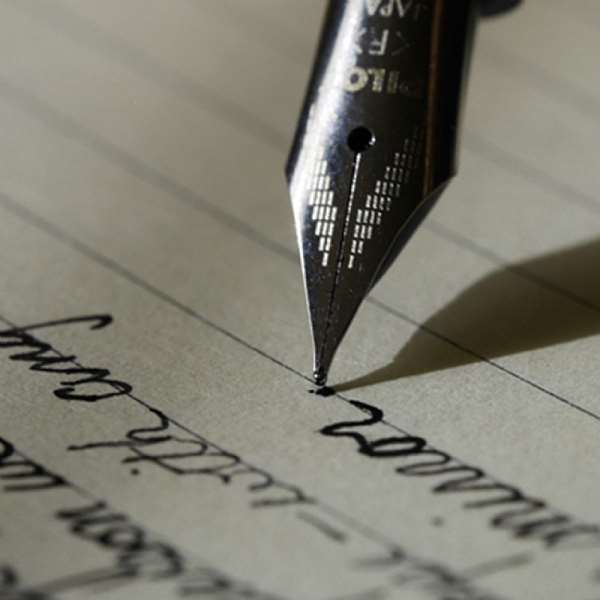 (A GNA feature By Francis Ameyibor)
Accra, Oct. 3, GNA - The conclusion of a recent survey by African Women Lawyers Association (AWLA, Ghana) on incidence of sexual harassment in Ghana that only women are subjects of sexual persecution is in a bad taste.
The report, launched on September 30, 2003, was based on responses of 789 women in formal workplaces and academic environment, not a single man was interviewed.
This survey is based on the false premise that only men perpetrate the acts of sexual harassment.
WHAT CONSTITUTE SEXUAL HARASSMENT?
The Oxford Dictionary defines "Harassment" as: any trouble, worry, or torment, as with cares, debts, repeated questions, or to trouble by repeated raids or attacks.
Sexual harassment on the other hand is interpreted to mean: "An act or way that seems to provoke and intends to stimulate the opposite sex, whether intentionally or otherwise."
The AWLA report, pointing accusing fingers at only men harassing women sexually is one sided, and only tends to confirm the negative perception that AWLA, FIDA and other gender based non-governmental organisations (NGOs) are out against men.
If the Report's title had been for instance, "Incidents Of Sexual Harassment Of Women In Ghana," there would be no problem with it. But the Report is titled: "Incidents Of Sexual Harassment In Ghana." This means that the survey sought to look at the issue of sexual harassment among the general population.
The question is why are men always accused of harassing women? Ms Edna Kuma, Executive Director of AWLA, said the objectives of the survey were to collect qualitative and quantitative data on the actual incidence of sexual harassment in the workplace and the academia in Ghana.
But, one would ask that with such a one-sided Report - 789 women respondents against zero men, the Report cannot represent a true reflection of the incidence of sexual harassment in the country.
BIASED REPORT
Analytically, the Report, based on the opinion of the 789 women from six Regions, erroneously assumed that women are the only victims. This is evident in phrases such as: "Consistently ignoring his suggestive comments"; "Telling the harasser directly what you think of his behaviour" and "asking him to stop" and "asking someone to talk to him about his conduct".
The Report also appealed to Officials to whom cases of sexual harassment have been reported to: "Ask her if she (Victim) would like a third person..." "Inform her of the options open to her". "Ask what she would like to do"; "Assure her and any witnesses she may have," and quite suggestively, the Report urged Officials to have a Union representative present at the hearing "if he (perpetrator) or she (Victim) is a union member".
LADIES CONTINUE TO HARASS MEN
What AWLA forgot was that since generations, large number of ladies continue to harass men silently by their provocative dressing, swinging, and exposure of their sensitive parts, but men seem powerless to complain. "Adam's sons are powerless to complain about the provocative acts of the Daughters of Eve."
The story of Joseph and Portipher's wife in the Bible is a classical example of women sexually raiding poor men.
Nguigi Wa Thiongo, in his book, Matigari, writes of an influential woman, who castigated prostitutes only to be found in an isolated place having an affair with her poor driver at the back of here car. By social standards, is it the driver, who lured the woman, or the woman coerced the poor driver?
MEN ARE STIMULATED BY SIGHT
Naturally, men are stimulated by sight, ladies, by touch. A Ga proverb says: "Yoo be mormor he", which literary translates - "every part of a woman is sensitive."
Frankly, any part of a lady's body from the knee upwards, when used in a certain manner or exposed stimulates or can "provoke" a man. Imagine a lady, who wears a mini-dress or a bikini and exposes her sensitive parts in secluded places is a real tormentor of men? The mental battle that the man goes through is between him and his God. Is this not sexual harassment?
Ms Elizabeth O. Lartey of the National Commission for Civic Education affirms this perception.
She told the GNA: "Over 99 per cent of ladies, who wear skimpy provocative dress do it intentionally. It is normally aimed at a target personality."
Ms Lartey said one's target determines what, where and how to exposes it stressing "even how to pose in front of a target is a powerful weapon to confuse, harass and intimidate a man into submission".
A Reverend Minister once commented: "The ladies are disturbing us with their dressing". Going further, he said; "imagine as you stand behind the pulpit and unfortunately a lady on the front row is in this provocative dress.
"They sometimes intentionally or otherwise 'open up' to expose what is in between the thighs," he said.
The struggle that such a Pastor goes through before completing his message, only God knows.
Another group of personalities who suffer greatly from female sexual harassment are politicians, lecturers and public figures.
SYMPATHIES TO MALE LECTURERS
Male, lecturers in tertiary institutions deserve to be pitied. Picture a lady coming to lecture in an Apuskeleke dress. The provocative and fancy dresses some ladies in some of these institutions wear to lectures is nothing but literally to kill the lecturers.
Whether the lecturer would have his peace of mind to teach effectively is anyone's guess.
Research has shown that when men encounter these "ladies in skimpy provocative" dresses, they do three things almost simultaneously: One, they read - that is look at them critically. Two, comprehend what he has seen; and three, try to interpret according to his own judgement. It might be noted, however, that it has not yet been settled whether interpretation preceded perception or the other way round.
In many countries especially in the developing world, the issue of how text (way of life) are received and interpreted is at the heart of many debates.
One of the most widely debated is: "Do our ladies' way of dressing cause subsequent anti-social behaviour?" "What motivational role does "skimpy provocative" dressing play in rape and other related cases?" Another controversial question is what influence does sexually explicit materials have on people? Does it contribute to the breakdown of families, spousal abuse, teenage pregnancy and the overall disintegration of society and traditional values?
Media men have a big role to play in bringing out some of these negative practices, which are affronts to African value systems. Women, FIDA, AWLA and other gender advocates must wake up and protect the dignity of womanhood. The female body is too precious to be exposed cheaply in public. It is the temple of God. Would anyone wrap something good badly and present it to God?
As to why men have not been complaining about their agony, the answer is simple: They have decided to behave like the three Passive Actors: "I see nothing;" "I hear nothing" and, therefore, "I speak nothing".