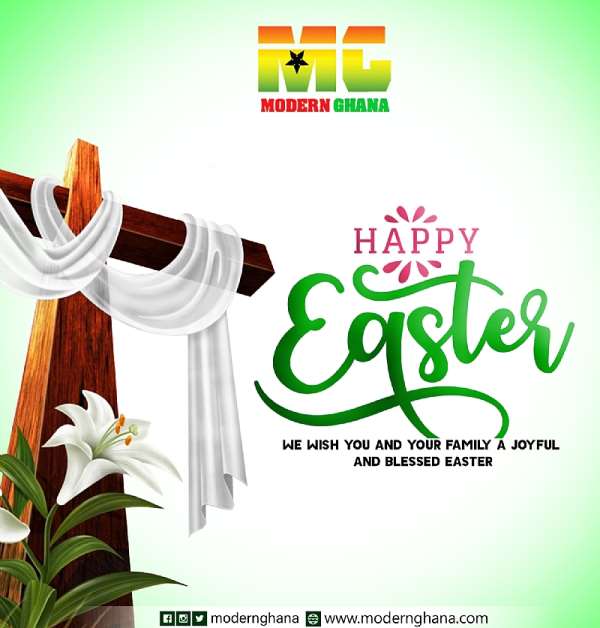 For purposes of this short article, the Easter story starts with the arrest of Jesus Christ at Gethsemane, to his trials and torture, then to his crucifixion at Calvary, and finally to his resurrection from death in the empty tomb.
It was a fast-moving story, particularly at the trials and execution phases. Those were very quick death-penalty trials and execution, starting from the arrest in the very early hours of Friday and ending with his execution by crucifixion that afternoon. Contrast that to Barabbas who had been imprisoned for insurrection and murder much earlier, but was still alive awaiting execution. (Luke 23:18-19 NIV). As long as he was alive, Barabbas had hope and that hope became a reality when he was set free. Jesus was not granted that luxury of time.
Jesus had known all along that he was going to be crucified and rise up from death the third day. You may recall that Jesus used a whip to drive away those who were changing money and selling cattle, sheep, and doves in the courtyard of the Temple at Jerusalem. When the Jewish leaders questioned his authority for doing so, he answered them: "Destroy this temple, and I will raise it again in three days." (John 2:19 NIV). He was referring to himself, but neither the leaders nor the disciples understood it at that time. It was after his resurrection that the disciples understood what he meant (John 2:20-22 NIV).
Despite the many hints and clues that Jesus gave his closest disciples and followers about his death and resurrection while he was alive, they still did not get it (see Matthew 20:17-19; Mark 8:31). They thought of him as the Messiah alright, but a physical, conquering Messiah, not someone to be arrested and killed like a common criminal without a fight.
Peter, for example, was ready to fight, and he cut off the ear of one of the servants of the high priest, but Jesus rebuked him and healed the servant (John 18:10-11; Luke 22:51 NIV). Perhaps, in Peter's mind, what was the point in Jesus having twelve disciples or "body guards" (one turned a traitor) if they could not fight to protect him? The hope of having a strong, conquering, and untouchable Messiah started to fade in their own eyes.
Throughout Jesus' arrest, trials, and crucifixion, the disciples kept a distance, afraid to openly associate themselves with him. Peter denied knowing Jesus three times. Their hope was gone. They watched him being mocked, tried, sentenced, and tortured. They watched Jesus carry his heavy cross and knew he needed help, but were afraid to render any help. They watched as Jesus was nailed to cross – all from a distance.
The disciples might have remembered how Jesus escaped from a hostile crowd in Nazareth which wanted to throw him down from the top of a hill, but he walked through the crowd and went his way (Luke 4: 28-30). And so if the disciples thought Jesus still had one last miracle in his sleeves to free himself at any time before his death, it did not happen. Instead, they watched Jesus breathe his last on the cross. To them, all hope was lost.
What might have been more disappointing to the disciples was that even though Jesus made a number of statements while he was dying on the cross, including promising paradise to one of the people who was crucified with him (Luke 23:43 NIV), and entrusting his mother into the care of John (John 19:25-27), he did not say to them any parting words of further assurance that he would rise up in three days. And so the disciples departed from Calvary thinking that it was all over and all hope was lost. They thought the devil and his evil forces had won.
In a weird way, the Pharisees and the chief priests remembered Jesus' words regarding his resurrection. They went to Pilate the next day and asked him to seal the tomb and post guards there because Jesus had said he would rise again in three days, and they were afraid that the disciples would steal the body and say that Jesus had risen (Matthew 27:62-66 NIV).
However, God had the final say. The Easter story was getting better. The soldiers guarding the tomb were no match for the angel of the Lord. The huge stone and seal to the entrance to the tomb could not block the angel. Jesus, the Son of God, was ready to rise from the dead, and no soldier or stone or seal was going to keep him inside the tomb. The elements had ceased functioning on the body because his body was not going to see decay. The power of death was over. The angel told Mary Magdalene and the other women, "Don't be alarmed," he said. "You are looking for Jesus the Nazarene, who was crucified. He has risen!" (Mark 16:6). Hope was back.
The Easter story tells us that there is time for everything. A time of sorrow and a time of rejoicing. Many of us are at different stages of the Easter story. Some are at the bitter, sorrowful background stage when Jesus was going through sufferings following his arrest. Just as the arrest, trials, and execution stages were quick, so should we quickly move away from the sorrowful part and move to the resurrection stage where Jesus is calling all of us to move away from our sins and come to him. Christ has defeated death and so we should be assured that our Savior lives, and so will we. No more fears and no more sorrows. Hope is found in Jesus Christ.
Christ is risen. Christ is risen indeed! Happy Easter!
Prayer is the key. May God grant us the grace to seek Him daily through our prayers.
Dr. Daniel Gyebi, Attorney-at-Law, Texas, U.S.A., and Founder, PrayerHouse Ministry, Kumasi, Ghana.
PrayerHouse Ministry is dedicated to providing a quiet facility for Christians to pray individually by themselves without any intermediary priest, pastor or any other person. This is a free service. No money is demanded or accepted. One facility is located at Kyerekrom / Fumesua, near Building and Road Research Institute Offices, one mile off the Kumasi-Accra Road and next to a house called Grace Castle. If you are interested, please contact Agnes at 054-7498653. Another is located at Kantinkyiren, at the junction of Kantinkyiren and Konkori, off the Kumasi-Obuasi Road, branching left at Trede junction. Contact Kwadwo at 020-8768461 / 0246-989413.