This Misogynistic Profiling of PC Tangoba Abayage Will Not Wash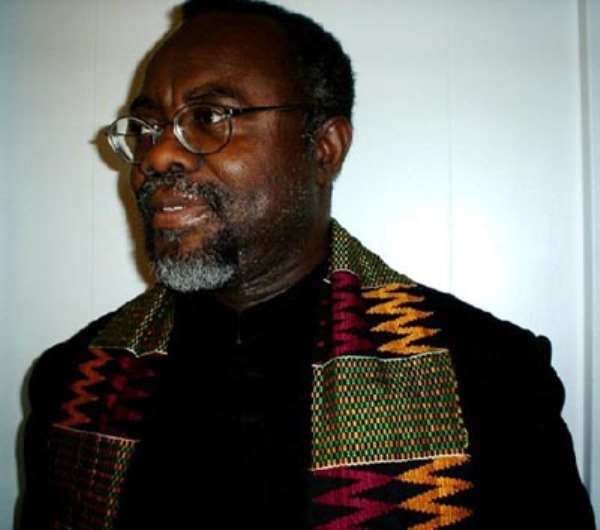 I read Anuga Fortunate's rather unfortunate – pun intended – tirade against Ms Paulina Patience Tangoba Abayage, the New Patriotic Party's Parliamentary Candidate for Navrongo-Central, in the Upper-East Region, with utmost and inexpressible disgust (See "Hon Tangoba Abayage Lacks the Attributes Needed in a Potential MP – Anuga Fortunate" Modernghana.com 11/7/20). I was riled with disgust because the critic deploys ad-hominem attacks, when what he ought to be doing is providing his readership/audience with solid and concrete evidence of why Mr. Fortunate – I hope that is his real surname – firmly believes the former Ghana's Ambassador to Italy does not qualify to represent the electorate and constituents of Navrongo-Central in the upcoming 2020 general election.
Instead, we have the critic farcically telling his audience that Ms. Abayage is a divorced woman who, somehow, had absolutely no right to have vacated her matrimonial home, irrespective of whether she was in a toxic or an abusive relationship. The asinine suggestion here is that, somehow, the Upper-East's Regional Minister was the property of her former husband. Then, also, there is this no-brainer suggestion that, somehow, Ms. Abayage had no mind of her own and had to be innocently lured into a romantic liaison or some sort of intimate relationship with one of the Kyebi relatives of President Akufo-Addo. Now, how insufferably low could Mr. Anuga Fortunate go?
I also find it curious that the critic, who makes no secret about his staunch and fanatical support for Mr. Joseph Kofi Adda, the incumbent Member of Parliament for Navrongo-Central and current Minister of Aviation, fails to wisely and soundly accept the simple fact that Ms. Abayage contested the Navrongo-Central parliamentary seat in the 2020 parliamentary primaries and defeated Mr. Adda fair and square. It would also be interesting if Mr. Fortunate or Anuga could tell his audience precisely what the meeting that was to have taken place between Mr. Adda and Ms. Abayage, but which the latter roundly boycotted, was really about. Very likely, it was a devious attempt to misogynistically pressure the triumphant challenger and candidate to back down for the fairly defeated incumbent, merely because Ms. Abayage is a woman.
Well, I have news for Mr. Anuga Fortunate; and it is that the world has moved far beyond the primitive days of yore when the blanket and wholesale domestication of women was the norm. Here in the United States, as the critic may already know, we just voted for the election of a woman Vice-President, Ms. Kamala Harris, and for not just about any nondescript woman but an "Afro-Asian" woman! It is also preposterous for Mr. Anuga Fortunate to have expected Ambassador Abayage, while on active duty in Rome, Italy, to have been fully focused on the material development of the Navrongo-Central Constituency. This is simply inexcusably absurd and smacks of personal hatred than healthy political discourse.
As well, the question of whether the Upper-East's Regional Minister lacks the attributes of a candidate qualified to represent the Navrongo-Central Constituency will be best determined by voters, come December 7, 2020. It is not the judgment call of any internal party detractor. What is more significant here, if Mr. Anuga were, indeed, a credible party member and not a paid mole of the main opposition National Democratic Congress (NDC), would be for this grossly misguided and hotheaded critic to constructively rally behind the winner of the NPP's 2020 parliamentary primary to ensure that the Akufo-Addo-led government of the New Patriotic Party retains power in the upcoming election. After all, Mr. Joseph Kofi Adda could still be reappointed to a cabinet portfolio outside of Parliament in Nana Akufo-Addo's second term.
*Visit my blog at: KwameOkoampaAhoofeJr
By Kwame Okoampa-Ahoofe, Jr., PhD
English Department, SUNY-Nassau
Garden City, New York
November 8, 2020
E-mail: [email protected]