Cine Afrik INTRODUCES NEW PROGRAMS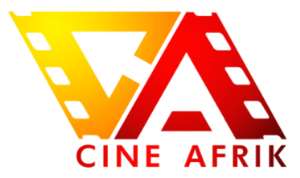 Cine Afrik, the Premium African Entertainment Channel on Multi TV is at it again. Starting this September, viewers of Cine Afrik, will be introduced to a refreshing TV experience; more programs from the rest of Africa, more thrilling African movies, Sensational Talkshows, 10 new fascinating African series, African music entertainment, inspirational messages, and many more. Below is a lineup of some of the new exciting programs coming to the exclusive African Channel.
MON @ 7:30PM & WED @ 4:00PM- THE LAB: A South African drama television series, created by Barry Berk and produced by Curious Pictures, set in the heart of the high-stakes world of business in South Africa exposing the dramatic tensions in the underbelly of the corporate world.
WED @ 7:30PM & THUR @ 11:00PM- ZONE 14: A South African television drama series produced by Angus Gibson for The Bomb Shelter and set in a typical township location which focuses on the daily lives of two warring families - the Sibiyas and the Molois - and the Tiger Boys, a soccer team with high aspirations in the league.
THUR @ 7:30PM & FRI @ 11:00PM- MONTANA: The principal couple of this series is the engaged-to-be-married Victor Jordaan and Nolitha Ntshinga who live together in Montana and, like the suburb in which they reside, they are a symbol of unification of the once segregated worlds. They are a representations of two communities once divided, now united. They are a microcosm of the bigger picture of Montana itself and beyond that South African society as a whole.
FRI @ 7:30PM & MON @ 4:00PM - JOZI-H: A medical series filled with emotionally realistic stories of suffering and hope – our common bond. JOZI-H also exists within another reality, where a day-to-day lack of funds, beds and medical supplies forces doctors and nurses to play God and decide who to treat and who to turn away?
SAT @ 9:30PM & MON @ 11:00PM- THE MATING GAME: The Mating Game, set in present day Johannesburg, captures the sensational lives of three young, interesting women woven into racy storylines of sexuality, acceptance, singlehood and the discomfort that sometimes accompanies interracial relationships.
[email protected] 6:00PM & [email protected] 7:30PM – Sensational Talkshow AUTOGRAPH is a personality interview show that takes viewers on a journey into the lives of people who make things tick on the continent. They come from all the sectors: The arts, entertainment, sports, business, politics and more.
Also coming soon on Cine Afrik is RED CARPET, an upscale and chic entertainment show that gives the scoop on top entertainment and star events happening around town. The show consists of celebrity interviews, sneak peeks of events, fashion talk, movies, music and more. Red Carpet brings glamour to life!
"No other TV Network in Africa has made this kind of commitment to viewers, which we see as a natural extension of our business," said Abdulai Awudu, MultiTV's Programs Director. According to Nana Yaa Serwaa Sarpong, the Channel Manager of Cine Afrik, "Today's discerning viewers want more value from entertainment and for their time spent with the Television whilst advertisers are demanding premium value for their spend and the new Cine Afrik meets both needs. We will continue to thrill our viewers to a lineup of new and exciting content continuously".
The new face of Cine Afrik commences September 3rd 2012. With the introduction of its new programs, Cine Afrik seeks to satisfy its diverse African Viewership with thrilling content from Ghana, South Africa, Nigeria, Cameroun, Liberia, etc.
Cine Afrik, Spirit of Africa.