EDDIE WATSON TO STAND FOR A POLITICAL SEAT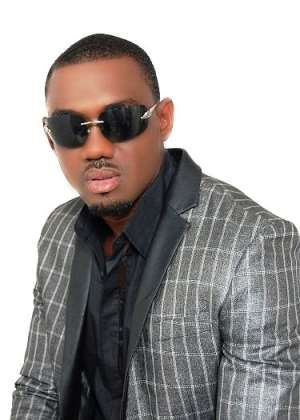 Eddie Watson for some time now has being so busy shooting from one set to the other. In an interview with HELLO! GH, he extended his gratitude to all the media houses in Ghana whom he believes have instrumented in his rise to become a known face in the movie industry success but of course God is above them all." He laughs.
, "The media have had a huge impact in my success but of course God is above them all." He laughs.
Having a BSc Degree in Economics, the well built actor aspires a politician in some the future but as to if that will be in Ghana or his native Liberia he said he will let us know when the time is due.
"Richard Mofe Damijo (actor) is a great achiever and I admire him so much," Eddie said. RMD is currently the Commissioner for Culture and Tourism in Delta State, Nigeria.
When asked why he's not being featured in certain movies, the versatile actor saystoo many movies makes one a star but not a celebrity and always abide by Pascal Amarfo and Majid's slogan, "The most important thing for one to do as an actor is to shoot good stories."
Some recently shot movies are already out in the market and without a substance to the actor noted. Speaking to a few editors, Information gathered was that it, Eddie Watson's has featured in almost 18 movies that are about to come out.