FERGIE'S SHOES WITH WINGS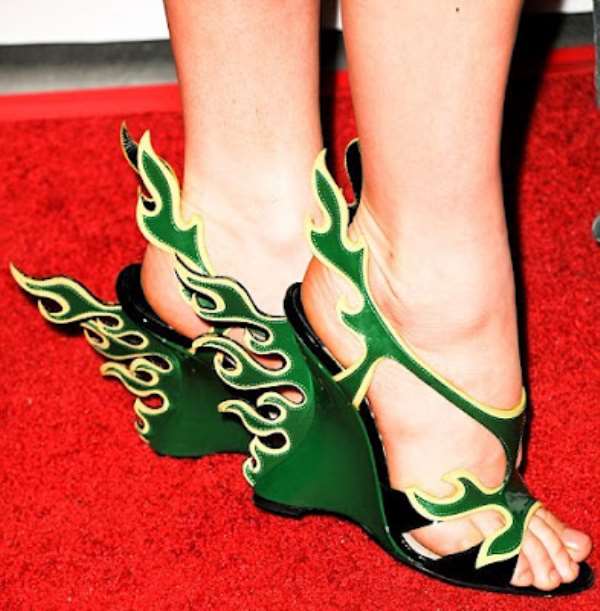 Don't we just love these pair of wedges as worn by Fergie of the Black Eyed Peas. It's like our gorgeous lady just got wings on her shoes like fairies or like some have described it shoes with flames on the side.
She's being known to have a very different taste when it comes to fashion. The green shoes are by Prada. They are called the Prada Flame Wedge Sandals and they go for about $1,100 Dollars at Neiman Marcus. Aren't they just gorgeous.