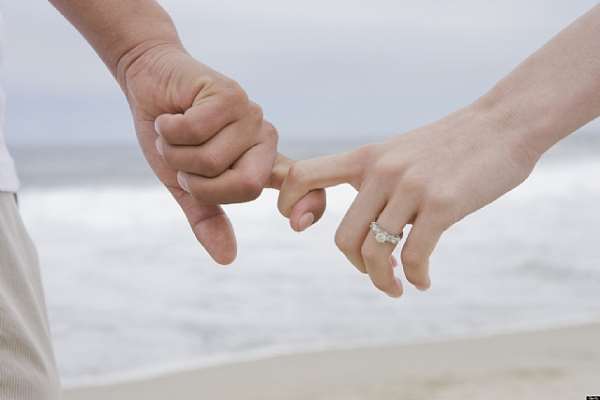 1) POSITIVE ACTION­ : Take action that will build your marriage, action that will make your home a place to be, action base on love and mutual understanding. Never seek to punish your spouse but rather show love and kindness.
( 2) POSITIVE REACTION – Never react negatively, never seek to take revenge, but forgive, put your emotion under God's control never turn your marriage into trade by barter, give me, I give you but rather react positive even when provoke.
(3) POSITIVE ASSOCIATION – Make friends with people that will help your marriage to grow, people that will encourage you to love your spouse, people that encourages you to divorce your wife are not your friends but your enemies.
( 4) POSITIVE RELATIONSHIP WITH IN-­LAW - Never turn your in-law to your enemies, make them your friends, have a good relationship with them, your mother-in-law is not your enemy, make her your friend.
(5) POSITIVE RELATIONSHIP WITH GOD – This is the most important step among the positive steps you must take, without positive relationship with God. You will make a ship wreck of your marriage. Your relationship with God will determine whether your home will be an oven or heaven on heart.
If you are a backslider there is no way you will not have a retrogressing marriage. Are you still drinking, womanizing, lying, etc you cannot move your home forward.
Embrace the Lord be genuinely born again, live in Holiness and enjoy your marriage.
Bisi adewale is an international conference speaker on marriage and family life, the author of these best selling books: Secrets of an Irresistible Wife , Hot and Sizzling Marriage h , 20 Highways to a successful  Marriage http://totalfamilylife.com/books/20highways/ , Before you say I Do , and more than 60 other best selling books on marriage and family life.
He is the president of Family Booster Ministry and College of Marital Success (CMS) (Africa's Premier Marriage Institute), Host of Family Booster Moments on TV, watched in many countries across the globe.
Bisi Adewale also hosts the popular Lagos Couples' Conference and breakthrough for singles' summit