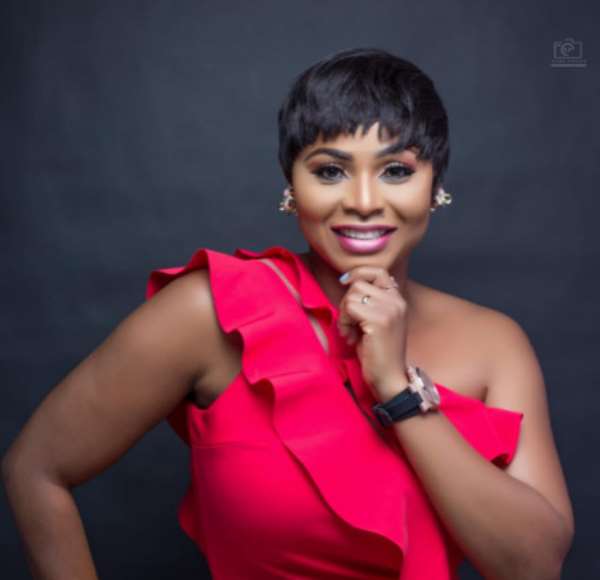 The tongue can bring death or life; those who love to talk will reap the consequences. Proverbs 18: 21. For by your words you will be acquitted, and by your words, you will be condemned. When words are many, sin is unavoidable, but he who restrains his lips is wise.
An evil man is trapped by his rebellious speech, but a righteous man escapes from trouble. From the fruit of his lips, a man will enjoy good things, but the desire of the faithless is violence.
He who guards his mouth protects his life, but the one who opens his lips invites his own ruin. He who guards his mouth and tongue keeps his soul from distress.
(Matthew 12:37 Proverbs 10:19 Proverbs 12:13 Proverbs 13:2 Proverbs 13:3 Proverbs 21:23) these are but a few quotes from the bible that admonishes us as humans to make our words seasoned with salt.
Words make and break us at the same time. People say, words said in anger are regrettable same as promises made when one is happy. Hence, it's very advisable to know where and when to pass a comment to save yourself the trouble.
Everybody knows Selly Galley; we know she's a TV personality, we know she went to big brother and she is married to Prayie Tiatia. We also know the couple have been married for five years and as we all know they haven't had a child.
But I don't know who made Henewaa Piesie the announcer of the century. Who is she? Has she found herself a career, achieved an honorable height or found herself a man to call a husband, nor had any children?
I wouldn't want to delve more as I know she has really been roasted and even cursed as she would have it, and has tarnished the image of womanhood, but also confirmed that, women are really their own enemies.
There are a lot of her type around, hiding under the post of honorable people and passing awful comments under their posts. Of what their intentions are or what they intend to achieve, their souls are yet to be found and dealt with as that of Ohenewaa Piesie.
The fact of the matter is called social media, where anybody at all can jump on there and make a fool of themselves. The fact that, you have data and have a smart phone gives you no right to make others feel bad with your comments.
Peace FM's, Adwoa Yeboah Adjei said it right. These prominent people we know, we actually know them from nowhere and as matter of fact, by reason of their prominence is why we follow them.
They do us no wrong and neither have they done us any wrong for any of us to pass weird and absurd comments under their posts. What do we think, that the comments will bring them to a lower level or make them leave all they have to go live in the forest?
Someone said, celebrities are opened to attack and as such should be able to go about them once they receive them. Why should that be in the first place? Can't we use social media too? Or we should have our own media where other people of other circles cannot join? It's simply disheartening.
Let's dive into the curse. I have read some comments and had two striking ones. The first one said the victim should have been humble looking at her situation instead of running curses on the culprit.
The other stated that the curse will not work because people know what the victim did with her body back then and that, she is reaping from what she had sown.
For the first comment, I'd like to ask; if it's unfortunate for a person to lack something, may be a body part or is poor, should he for that reason settle for less? He should allow people use him as a yardstick because of how less he is?
There are worse people like that who treat others as filth because they believe those persons have no moral right to defend themselves as they lack certain social amenities. The day it will over those people, Selly's reaction will be the least.
For the second comment, I believe whoever posted it is a saint right from heaven. No matter who you are, there is this skeleton in your cupboard which when made public, your whole world will come crushing down. The fact that, nobody knows that secret, do not make you holy, you are no different.
I don't know how curses work, but I know how social media works. Even if God decides not to listen to the prayer, that post have been saved on the devices of millions of Ghanaians. Over a million people have professed twirled their tongues around her and the least said, the better.
Henewaa Piesie, if she is to live the rest of her life here in Ghana, she won't have it easy. Who would want to associate himself with a publicly cursed person? If she is to find a man who would want to marry her, an ant will certainly bite him with the news of her curse.
I don't want to believe anyone would want to spend the rest of his life with a woman whose life together with her third to fourth generation have been cured.
Screen goddess Nana Ama Mcbrown, mentioned that, people on social media attacking others who are in the known for no reason, have no idea what awaits them or their children.
Everything in life have consequences and repercussions, therefore we need to be careful, mindful and watchful when we are to type something on social media.
Through social media a lot have received help and are doing well, some have also dwindled in the name of becoming famous with it. what are you doing on there? It rather a humble that, you make sure what you are doing brings no evil to you.
I believe followers are now becoming reasonable as an actress who just had a brawl with a female musician posted a picture of herself and her daughter received no negative comment. If this is the way forward, then that will do.
Stop tagging people with their shortcomings, stop belittling others because you feel on top, stop cheating others as you are now in charge, it will bounce back to you, for you have no idea what the future holds for you.
God is even wondering who sent you to judging people in the first place. The devil is even marveled at the kind of work you are doing on his behalf. Just stop it.