Chanderi Sarees Online- Diaries of Nomad
Posted by Harshita Gautam on Tue, 27 Aug 2019 -
Clothing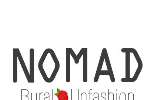 Buy Cotton Designer Sarees online from Nomad. Explore the wide collection of Handmade Sarees which i...
The Best Second Hand Clothing, shoes and more
Posted by Loren on Fri, 12 Apr 2019 -
Clothing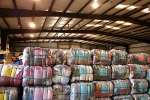 PREMIUM NEW & USED CLOTHING THE #1 WAREHOUSE IN USA WORLDWIDE SHIPPING: We have many years of e...