The Best Second Hand Clothing, shoes and more
Posted by Roberto Galindo on Wed, 10 Oct 2018 -
Clothing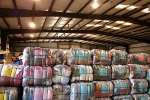 Rogali warehouse in United States, we are the #1 in quality of used & new clothing. The best sel...
Shop Latest Designer Kurtis at Mirraw | Flat @90 %
Posted by Rani Shete on Sat, 06 Oct 2018 -
Clothing
Fill your wardrobe with kurtis latest arrival. We at Mirraw have a wide range of designer kurtis whi...
Get Customize T-shirt
Posted by mohit on Thu, 20 Sep 2018 -
Clothing
Customize t-shirt, Your design on your t-shirt. Screen Print & Embroidery Printing available. Ro...
Blue City Fashion's Bow Ties
Posted by BLUE CITY on Thu, 03 May 2018 -
Clothing
For your classy weddings, outings, Executive programs, special occasions, choir, singing groups etc,...
Sewing & Sales of Customised Wedding Gowns
Posted by Matilda Ngissah on Thu, 19 Apr 2018 -
Clothing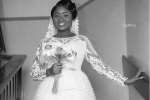 ...

Indifference towards ones homeland, gives foreigners the license to treat it as a dump.
By: Francis Ekow Adjepon