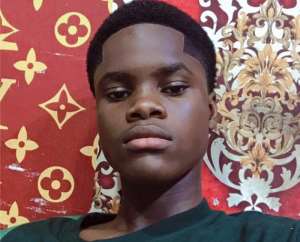 Upcoming rapper, Manasseh Nuakoh
Many rap enthusiasts have praised a young rapper named Manasseh Blay Nuakoh for his wild freestyle video.
With the bars in the video, the upcoming rapper doesn't need to claim to be the "God of Rap," as his distinct bars and rhymes speak for themselves.
Growing up in the Western Region, specifically the Amenfi Central District and the town of Amuni, young Manasseh idolises Africa's most decorated rapper, Michael Owusu Addo, better known as Sarkodie.
As previously stated, his rapping prowess has taken many by surprise on social media. They responded as follows:
"Incredibly good this boy will be the Sarkodie @sarkodie of our time just need the help of people pushing him and surely he will realize his musical career. The guy can send us to the grammy awards if we support him @grammy award," a user reacted.
"He is damn good," another reacted.
Watch his freestyle video below;